Artsy
DIY / How to draw lips .
Art With Mr. E: Line Design Explained : Deluxe Edition. I was asked if I could go into a bit more detail concerning the Line Design "process".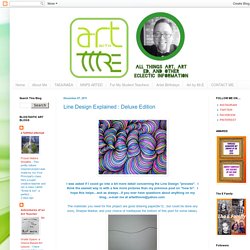 I think the easiest way is with a few more pictures than my previous post on "how to". I hope this helps...and as always...if you ever have questions about anything on my blog...e-mail me at artwithmre@yahoo.com The materials you need for this project are good drawing paper(9x12...but could be done any size), Sharpie Marker, and your choice of media(see the bottom of this post for some ideas). Start with a gentle curve line across the paper.
The Wizard of Oz in China - biz20. 39 Easy DIY Ways To Create Art For Your Walls. His "graphic card" must have a lot of memory! ~ Planet Viral. Cute, clever and quite bitter. Incredible Living Painting With Realistic Body Paint. Usually, we admire that the artists can create characters vividly, while this time, we will introduce a different artist who turns living, breathing people into characters in oil painting.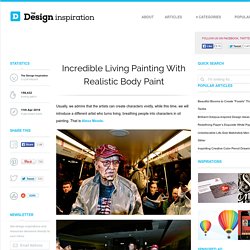 That is Alexa Meade. Alexa Meade is a 23-year-old artist based in Washington, DC area. She spent four summers interning on Capitol Hill and in 2008 was a press staffer on the Obama Campaign. She graduated in 2009 from Vassar College in Poughkeepsie, NY with a bachelor's degree in political science. She never attended art school nor has she ever taken advanced painting courses. Adonna Khare and her Pencil.
The-Same-Place3.png (PNG Image, 400 × 563 pixels) 13 dark pieces of satire to make you stop and think.
Artsy 2. Artsy 1. Photoraphy and sculptures.
---