Bccole
Brighton Chase Cole
Inactive Marine no such thing as ex or former Marine. Known to those on "Nocturnal Admissions " as " Dr Gunny" Once a Marine Always a Marine. Parent, Husband, Hopeless Romantic. Living and Speaking to bring out the best in life that it has to offer. Where there is a will there is a way. Will you look hard enough to find that way?
Serialwingman | Just another WordPress.com site. Simplify life in 15 minutes. "In character, in manner, in style, in all things, the supreme excellence is simplicity."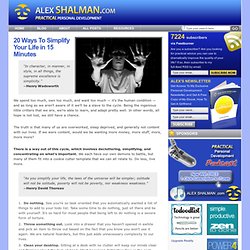 ~Henry Wadsworth We spend too much, own too much, and want too much — it's the human condition — and as long as we aren't aware of it we'll be a slave to the cycle. Being the ingenious little critters that we are, we're able to learn, and adapt pretty well. In other words, all hope is not lost, we still have a chance.
Detect a Lie. Interesting Info -> Lying Index -> How to Detect Lies Become a Human Lie Detector (Part 1) Warning: sometimes ignorance is bliss.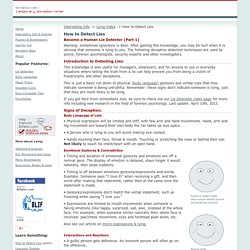 After gaining this knowledge, you may be hurt when it is obvious that someone is lying to you. 15 Styles of Distorted Thinking. Train yourself. Dec 27, 2010 When you have major changes going on in your life, or you're just frustrated about where you are, it's easy to get trapped in a cycle of depression, bad moods and frustration.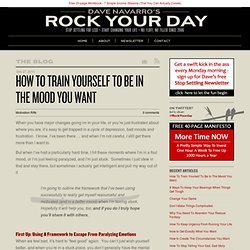 I know, I've been there … and when I'm not careful, I still get there more than I want to. But when I've had a particularly hard time, I hit these moments where I'm in a foul mood, or I'm just feeling paralyzed, and I'm just stuck. 20 Questions You Should Ask Yourself Every Sunday. Post written by: Marc Chernoff Email At the cusp of new beginnings many of us take time to reflect on our lives by looking back over the past and ahead into the future.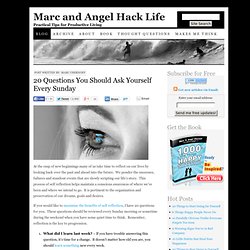 e3woman | Marketing Strategy | Your Ideas into Income | Increase Business Profits. JuJuMama: Tantra & Relationship Coaching w/ Carl & Kenya Stevens. Go from midlife crisis to real life master NOW.
Pearltrees videos
Getting started.
---
bccole Dec 14 2011

Thank you Amsika, It looks like I have a lot of learning to do but i'm looking forward to it.
---