Computer Teacher
GetParentalControls.org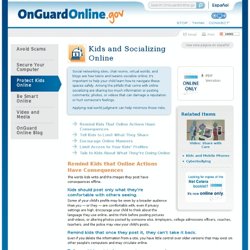 Social networking sites, chat rooms, virtual worlds, and blogs are how teens and tweens socialize online; it's important to help your child learn how to navigate these spaces safely. Among the pitfalls that come with online socializing are sharing too much information or posting comments, photos, or videos that can damage a reputation or hurt someone's feelings. Applying real-world judgment can help minimize those risks. Remind Kids that Online Actions Have Consequences The words kids write and the images they post have consequences offline.
GilsMethod.com | Technology How-to Guides for the Rest of Us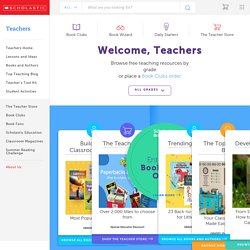 Martin Luther King Jr. fought for civil rights in the United States. He did not use violence. Instead, he led marches and made powerful speeches. Today, his most famous speech is his "I Have a Dream" speech.
EX Lesson Plan: Dinosaur Fossils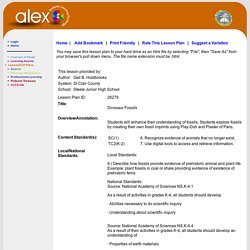 The teacher will activate prior knowledge by asking the students to share what they know about fossils.
Please visit the Educational Materials section of HHMI.org for interactive teaching tools, short films, animations, and other products from HHMI's award-winning educational resources group, BioInteractive.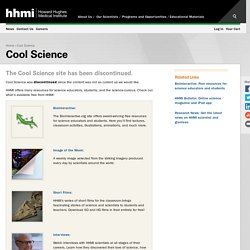 Computer Teacher Resources
Archdiocesan Schools | Home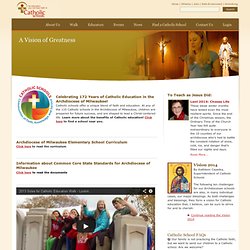 Celebrating 172 Years of Catholic Education in the Archdiocese of Milwaukee! Catholic schools offer a unique blend of faith and education.
St. Edward Parish School
Saint Edward Parish School | St. Edward School
Classroom Website - Home - mboylan