Computer Teacher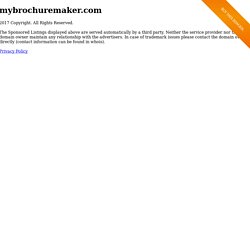 In just 5 easy steps, you will create brochures for your business, your group or yourself. MyBrochureMaker offers colorful, premium brochure templates for a wide range of business categories. But what makes it awesome is that anyone - no matter how creative or computer challenged - can create a quality brochure that gets your business noticed. You can print it yourself on your desktop printer.
Follow Education World Sign up for our FREE Newsletters Search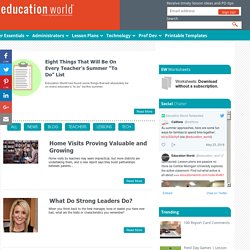 Welcome to my personal website, which I created to provide a place for my work and my thoughts. I'm a marketing communications professional in Seattle specializing in security, privacy and online safety policy at Microsoft . (Standard disclaimer – all opinions expressed on this site are my own, and not those of Microsoft.) I'm passionate about the issues that play out in the intersection of technology, society, and policy. I'm especially interested in information security, privacy, and online safety, and I really enjoy researching and writing about these topics. On this site you will various things I've written , including published articles, white papers, testimony, and research, as well as articles where I've been cited , and presentations I'm giving .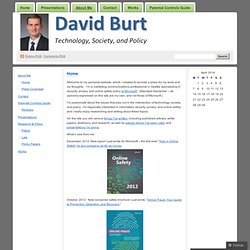 GetParentalControls.org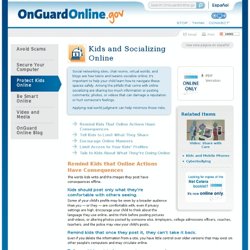 Social networking sites, chat rooms, virtual worlds, and blogs are how teens and tweens socialize online; it's important to help your child learn how to navigate these spaces safely. Among the pitfalls that come with online socializing are sharing too much information or posting comments, photos, or videos that can damage a reputation or hurt someone's feelings. Applying real-world judgment can help minimize those risks. Remind Kids that Online Actions Have Consequences The words kids write and the images they post have consequences offline.
GilsMethod.com | Technology How-to Guides for the Rest of Us
Award-Winning Elementary Reading & Math Program Our rich reading curriculum covers critical skills including phonemic awareness, phonics, sight words, vocabulary and reading comprehension. Our math curriculum integrates number and operations, measurement, geometry, algebra and problem solving skills with engaging real-world themes. Mastering these important skills makes a significant difference in every child's education, enabling them to continue to learn while avoiding getting "stuck!" Online Assessment and Individualized Instruction Our adaptive placement assessment, individualized instruction and comprehensive reporting provide interactive instruction and even targeted intervention with just the click of a mouse.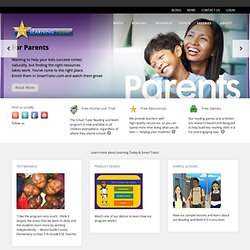 As of July 1, 2013 ThinkQuest has been discontinued. We would like to thank everyone for being a part of the ThinkQuest global community: Students - For your limitless creativity and innovation, which inspires us all. Teachers - For your passion in guiding students on their quest. Partners - For your unwavering support and evangelism. Parents - For supporting the use of technology not only as an instrument of learning, but as a means of creating knowledge.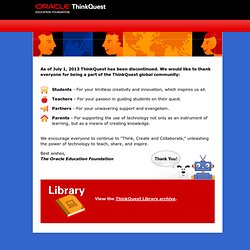 EX Lesson Plan: Dinosaur Fossils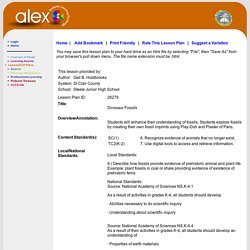 The teacher will activate prior knowledge by asking the students to share what they know about fossils. Teacher records responses on a KWL chart. http://www.tooter4kids.com/DinosaurIndex/kwl_chart.htm Introduce vocabulary words that will be used in the lesson. Teacher records the words dinosaur, fossil, paleontologist, and extinction on index cards .
Computer Teacher Resources
Archdiocesan Schools | Home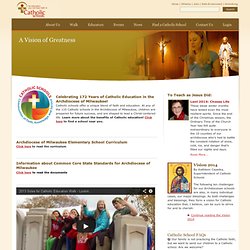 Celebrating 172 Years of Catholic Education in the Archdiocese of Milwaukee! Catholic schools offer a unique blend of faith and education. At any of the 110 Catholic schools in the Archdiocese of Milwaukee, children are prepared for future success, and are shaped to lead a Christ-centered life. Learn more about the benefits of Catholic education by visiting a school during Catholic Schools Week Jan. 26 - Feb. 1, 2014. ► Click here to find a school open house near you! Watch this short video to learn about the benefits of Catholic education.
St. Edward Parish School
Saint Edward Parish School | St. Edward School
Classroom Website - Home - mboylan