Foodies
7 New Diabetes Superfoods You Should Try - Diabetes Center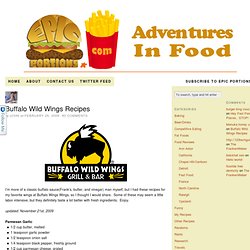 I'm more of a classic buffalo sauce(Frank's, butter, and vinegar) man myself, but I had these recipes for my favorite wings at Buffalo Wings Wings, so I thought I would share. Some of these may seem a little labor intensive, but they definitely taste a lot better with fresh ingredients. Enjoy.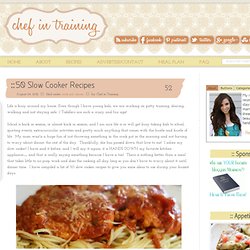 I receive a lot of questions about me and my blog. I thought it would be fun to collectively gather some questions I have been asked so you can get to know me better and maybe find some of the stuff useful for you. Q: What made you start this blog? A: I have always loved to cook/bake and came from a mom who is an AMAZING cook. People were always asking for both mine and my mom's recipes, and instead of always emailing them out, I decided to start storing them on a blog so they were accessible to all my friends and family.
DKM's Chicago-Style Deep Dish pizza recipe
From the molten yolk and bacon crunch of a hand-held breakfast, to the gooey charm of grilled cheese for lunch, nothing matches the simple pleasures of well-made sandwiches. They're quick to assemble, infinitely adaptable, easy to eat, and immediately satisfying—the very definition of good food. The 25 sandwiches you're about to meet can be thrown together during the average basketball halftime or, with practice, during the seventh-inning stretch.
Special Event or Party Drink Ideas - Brilliance Event Planning
With the temperatures hitting the triple digits here in the midwest, guests at your Graduation party or Special Event will likely be in search of a refreshing beverage shortly after arriving. Why not serve your guests something that brings "ice-cold" to mind while also being an icon of Summer? Try these great recipes – or let us serve you and your guests by contacting us today to begin planning your Graduation Party or Special Event with Brilliance Event Planning – Metro Detroit's Premier Special Event Planners . This watermelon punch will surely have your Graduation Party or Special Event guests cooled off and ready for fun in the sun, and it's kid friendly too!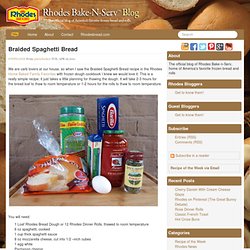 We are carb lovers at our house, so when I saw the Braided Spaghetti Bread recipe in the Rhodes Home Baked Family Favorites with frozen dough cookbook I knew we would love it. This is a really simple recipe; it just takes a little planning for thawing the dough. It will take 2-3 hours for the bread loaf to thaw to room temperature or 1-2 hours for the rolls to thaw to room temperature.
Summer Living: Ice Pop Recipes - Martha Stewart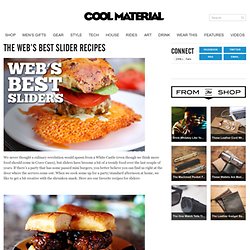 We never thought a culinary revolution would spawn from a White Castle (even though we think more food should come in Crave Cases), but sliders have become a bit of a trendy food over the last couple of years. If there's a party that has some passed mini burgers, you better believe you can find us right at the door where the servers come out. When we cook some up for a party/standard afternoon at home, we like to get a bit creative with the shrunken snack.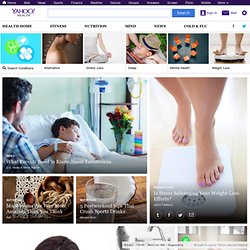 "Everybody has eaten Kentucky Fried Chicken , and if they tell you they haven't, they are lying," James Boyce , chef/owner of Commerce Kitchen in Huntsville, Alabama, tells Yahoo! Shine. "The crust is perfect every time." Although Boyce has dug into his share of buckets, especially during his teens and early twenties (he remembers the coleslaw and biscuits as "winners"), when he first opened his clubby chophouse, Commerce Kitchen, he wasn't planning on serving fried chicken. But, being Alabama, "every one asked for it." Related: Healthy Fast Food Options
KFC Copycat Fried Chicken: Better Than the Colonel's | Shine Food
NY CHOW Report: Bud Light–Battered Fish Po' Boy at Motorboat & the Big Banana - Videos
NY CHOW Report: Texas-Style Kolaches at Brooklyn Kolache Co. - Videos
Appetizer Recipes