Social studies
World Geography Games - Let's play and learn about the world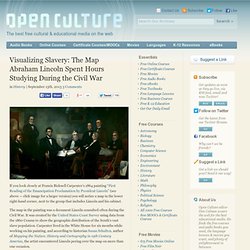 If you look closely at Francis Bicknell Carpenter's 1864 painting "First Reading of the Emancipation Proclamation by President Lincoln" (see above — click image for a larger version) you will notice a map in the lower right-hand corner, next to the group that includes Lincoln and his cabinet. The map in the painting was a document Lincoln consulted often during the Civil War. It was created by the United States Coast Survey using data from the 1860 Census to show the geographic distribution of the South's vast slave population. Carpenter lived in the White House for six months while working on his painting, and according to historian Susan Schulten, author of Mapping the Nation: History and Cartography in 19th Century America, the artist encountered Lincoln poring over the map on more than one occasion.
Visualizing Slavery: The Map Abraham Lincoln Spent Hours Studying During the Civil War
My Old Radio - The best OTR resource on the web
A Day in the Life of Dennis Day1 Dennis Day (May 21, 1916 – June 22, 1988) born Owen Patrick Eugene McNulty, was an Irish-American singer and radio and television personality. Day was born and raised in New York City, the son of Irish immigrants.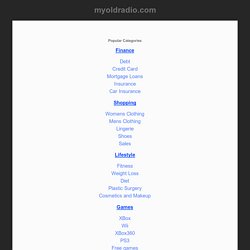 If a picture is worth a thousand words, a good animation is worth ten thousand. After reading book after book about the US Civil War and finding only complicated maps with dotted lines and dashed lines crisscrossing the pages, we decided to depict the key naval and land battles using animation technology. While the animation helps readers view a broader picture of the battles showing the inter-relationships of the opponents in time and space more clearly, it is limited in the detail that can be shown.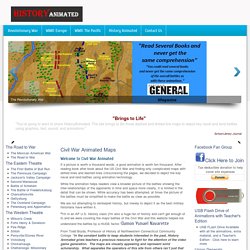 The Civil War
Old Pictures
skip to page content World Digital Library Browse 8000 BCE – 2014 CE: View all 10,193 Recently Added or Updated Items April 8, 2014
World Digital Library Home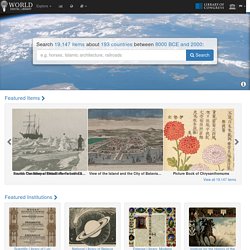 Too Late to Apologize: A Declaration
DocsTeach
Mission US | THIRTEEN