Photoshop
Get flash to fully experience Pearltrees
Photoshop actions are great. If you're not familiar with actions, they are simply prerecorded adjustments made to a Photoshop file that can be saved and applied to other projects. The concept is simple, but the process to create some actions can be very complicated. That's why using actions can be a huge time saver. With just a click of a button you can apply a complicated effect to a Photoshop file instantly.
Photoshop actions can be extremely useful timesavers when you find yourself performing the same steps over and over on an image. They're also an excellent way for photographers to quickly and easily pass on their favorite techniques to others. Today we'll be looking at how you can make your own, and showcasing 100 fantastic free Photoshop actions to use straight away!
24 Really Cool Photoshop Actions To Enhance Photography Photoshop actions are the best — they save time and make you more productive during post-processing. They can be used to speed up repetitive tasks, make quick work of time consuming edits, and give you a little creative inspiration. So here are 24 Really Cool Photoshop Actions To Enhance Your Photography 110 Free PSD Web Design Elements
Photoshop gradients are one of the many presets that can be use to create some really creative designs and effects in your photographs or any other graphics. Before you go ahead and dive into these colorful Photoshop gradients please pop your eyes into some other nice posts on Photoshop tutorials and Photoshop resources that we have here: Have a great day, and enjoy the SuperBowl! If you get a chance to help promote this post, we'd really appreciate it. Thanks for reading!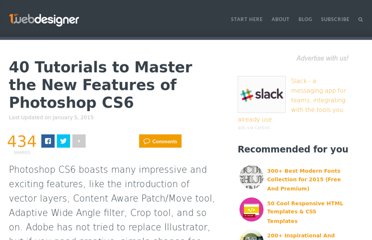 Hey everyone! It seems that we have recently lost touch with the magic of Photoshop Layer Styles, until recently that is. So, in lieu of this, we have complied the ultimate roundup of 750+ style sets for you! Layer Styles are a great resource, and can really save heaps of time when designing something.
Photoshop users are able to benefit from the vast amount of high-quality resources that are freely available to the community. Brushes get a lot of attention, but custom shapes are also extremely useful in the right situations. Finding a custom shape that has already been created can save you some time and headaches in your design, and fortunately there is a very wide variety of custom shapes available. This post highlights 80 different sets of custom shapes (over 2,500 individual shapes) in several different categories. If you plan to download and use any of these shapes be sure to check to terms and conditions set by the creator of the shapes. 1.