Recipes
T. G. I. Friday's Mudslide Recipe - Food.com - 213528. Mix recipes. Having everyday and convenience food mixes on hand are a great way to save time (no running to the store for something to serve last minute guests) and money (brownies for $.50 instead of $1.50 or more) in the kitchen.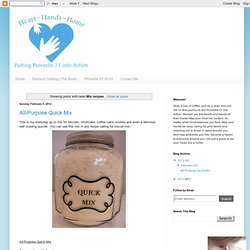 Not to mention, making your own mixes allows you to control the quality and the ingredients making them adaptable to special diets or allergies. So where do you start if you want to stock your pantry with quick and easy mixes? The 50 Best Snack Foods in America. 50.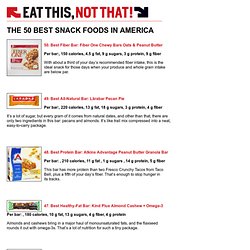 Best Fiber Bar: Fiber One Chewy Bars Oats & Peanut Butter Per bar:, 150 calories, 4.5 g fat, 9 g sugars, 3 g protein, 9 g fiber With about a third of your day's recommended fiber intake, this is the ideal snack for those days when your produce and whole grain intake are below par. 49. Best All-Natural Bar: Lärabar Pecan Pie. Healthy Recipe Roundup. Crash Hot Potatoes | The Pioneer Woman Cooks.
Man, do I love Australia.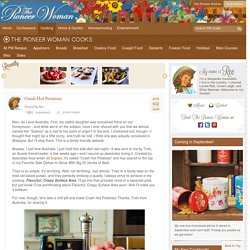 First, my oldest daughter was conceived there on our honeymoon…and while we're on the subject, have I ever shared with you that we almost named her "Sydney" as a nod to her point of origin? In the end, I chickened out, though—I thought that might be a little corny, and truth be told, I think she was actually conceived in Brisbane.
But I'll stop there. Grilled Smore Brownie.
Things on Sticks
Dinners. Vegetables. Dips. Sandwhiches. Dessert. Cakes. Meat. Breads. Pizza Recipes. Things Made in Jars.
---