Illustration Portfolio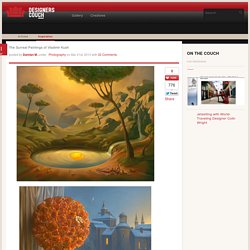 The Surreal Paintings of Vladimir Kush posted by Damian M. under Photography on Mar 21st, 2010 with 32 Comments 21 Mar
I have never heard of this artist and I think this is abfab. Thank you. by gepocock Nov 29
Ten Stone Tea was a bit of an adventure for me.
Ilustrações Conceituais de Tang Yau
Illustrations by Charlie Immer
This is the portfolio of an interesting artist: Isaiah Stephens, also known as "isaiahs" on deviantart.
Artist Day: Isaiah Stephens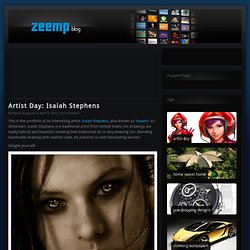 Markus Neidel
Awesome Illustrations and Sketches by Mike Henry
Uniquely Styled Comic Book Heroes by Chris Uminga
http://www.behance.net/gallery/Glennz-Tees-Designs-2008-09/149088 by axelchiller Jun 16
Freelance Illustrator
Dominique Salm Gallery
Awesome Illustrations by Serge Birault | Pondly
Awesome Illustrations by Serge Birault | Pondly
EmailEmail At first sight they may look like some pretty sharp blue photographs, however all those pictures are actually hand drawn with a simple Bic ballpoint pen!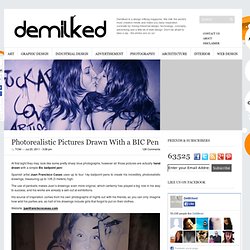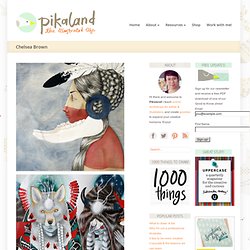 I'm starting the week off with these wonderful collection of acrylic, colored pencil and ink paintings by Chelsea Brown. Her current theme explores women, warriors, horns and animals; all of which are elements she explores via Native American folklore steeped in symbolism and the supernatural.
Chelsea Brown
The Cybernetic World of Shichigoro-Shingo
(click images for detail) Artist Sagaki Keita was born in 1984 and lives and works in Tokyo.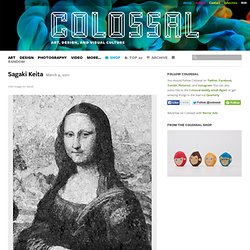 Alex Solis
Фото и рисунки, арт и креативная реклама