ISS in the web with pearltrees
Photos from the International Space Station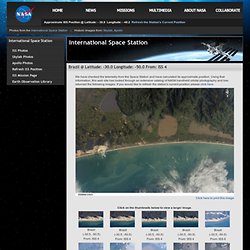 We apologize but photos from the Station's position are currently not available. Please enjoy the following image and try again at a different time or click here to attempt a refresh of the station's position.
Images of ISS, Space Shuttle and other spaceflight objects by Ralf Vandebergh
10 Years on the ISS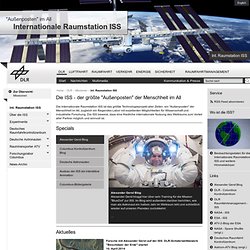 Internationale Raumstation ISS - Home
Deutsche Astronauten
ISS Observations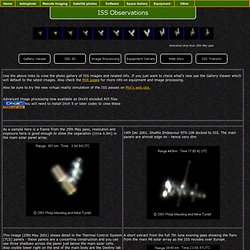 Use the above links to view the photo gallery of ISS images and related info.
iss_sts128_big.jpg (JPEG Image, 4288x2929 pixels) - Scaled (16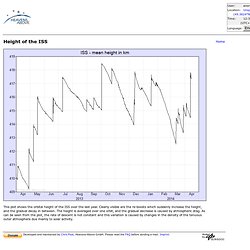 This plot shows the orbital height of the ISS over the last year. Clearly visible are the re-boosts which suddenly increase the height, and the gradual decay in between.
ISS Height Profile
Home Page
Configuration
ISS - All Passes
Tracking-Station.de
Satellite-Tracking