ISS in the web with pearltrees
Photos from the International Space Station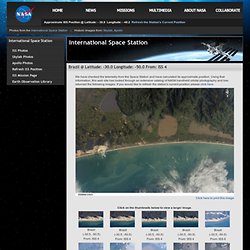 We have checked the telemetry from the Space Station and have calculated its approximate position. Using that information, this web site has looked through an extensive catalog of NASA handheld orbital photography and has returned the following images.
Images of ISS, Space Shuttle and other spaceflight objects by Ralf Vandebergh
10 Years on the ISS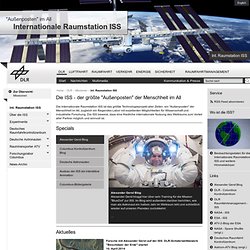 Internationale Raumstation ISS - Home
Deutsche Astronauten
ISS Observations
iss_sts128_big.jpg (JPEG Image, 4288x2929 pixels) - Scaled (16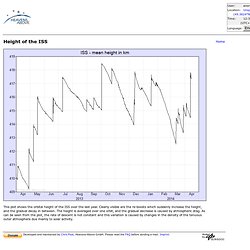 This plot shows the orbital height of the ISS over the last year. Clearly visible are the re-boosts which suddenly increase the height, and the gradual decay in between.
ISS Height Profile
Home Page
ISS - All Passes
Tracking-Station.de
Satellite-Tracking