Tools of the trade
25 of the Best FREE Photoshop Plugins and Filters Resource Sites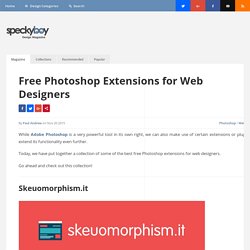 1. Plugins World – Directory of plugins for Photoshop 2. Richard Roseman Plugin Downloads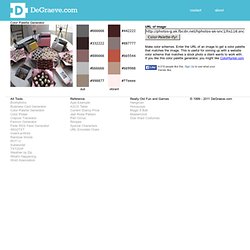 Color Palette Generator URL of image: Make color schemes. Enter the URL of an image to get a color palette that matches the image. This is useful for coming up with a website color scheme that matches a stock photo a client wants to work with. If you like this color palette generator, you might like ColorHunter.com
Color Palette Generator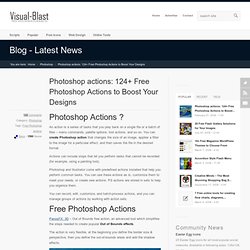 Photoshop Actions ? An action is a series of tasks that you play back on a single file or a batch of files – menu commands, palette options, tool actions, and so on. You can create Photoshop action that changes the size of an image, applies a filter to the image for a particular effect, and then saves the file in the desired format. Actions can include stops that let you perform tasks that cannot be recorded (for example, using a painting tool). Photoshop and Illustrator come with predefined actions installed that help you perform common tasks.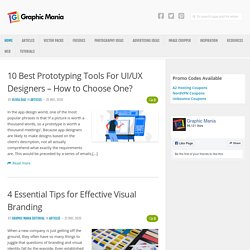 Routine can be creativity's biggest enemy. Schedules are great for staying on task and habits are a wonderful way for our brains to save time and work more efficiently. However, when it comes to making distinctive designs repetition can be a dangerous way to slip into making projects that come across as mundane. Routines and creativity are typically not a[...] Mixing business with pleasure is nothing new.
40+ Special Effects Photoshop Actions
Considered difficult to master, actions are often overlooked by most Photoshop users. It's true that actions are not as simple to use as layer styles or even as Photoshop plugins, and that the concept of automation has always be beyond the scope of most users. But if you take a closer look at Photoshop actions, you will find that they are easy to understand and can help you automate your hard work, such as applying a series of repetitive changes to a group of images, for example. An action no more than a recording of a series of tasks performed in Photoshop. Once created, you can apply that action on an image or a series of images. You can even make an action to create an image from scratch.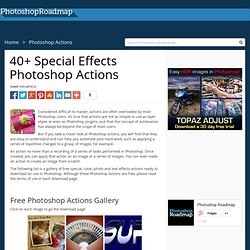 Photoshop Tutorials - Steampunk Materials Photoshop Brushes | Ph
FAQ
Free drawings at TimTim.com by Tim Newlin