Recipies
Crispy Potato Roast Recipe. Hey Guys!
So…it's still really hot out…wtf! I'm totally ready for fall…forget this, "I just don't want summer to end" BS…I'm OVER IT! Okay, I apologize for being aggressive right there, but man does this weather make me grumpy. Watermelonade Recipe at Epicurious.com. Photo by Roland Bello yield Makes 1 gallon (serves 16) active time 30 min.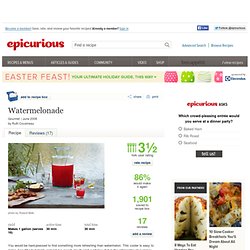 Eggs Fried with Tomato in Bell Pepper Ring Recipe | My Homemade Food... - StumbleUpon. Eggs Fried with Tomato in Bell Pepper Ring Looking for bright colors for fresh and energetic start of the day?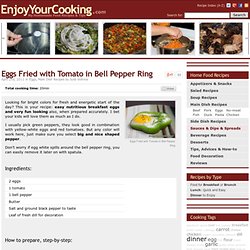 This is your recipe: easy nutritious breakfast eggs and very fun looking also, when prepared accurately. Visual Recipes - Free Recipes with Step-by-Step Pictures. Steak au Poivre - The Showstopper. I have a comment on this comment, then I have a comment for the OP.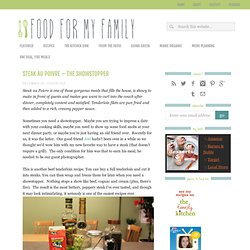 To Amy: Removing to foil is simply a way to keep the steaks warm whilst resting (FOR 5 MINUTES AT LEAST… ALWAYYYS!). When the OP says remove to foil, he/she doesn't mean to wrap them tightly. They mean to place them in a plate, and form a loose 'covering' of foil. This will simply trap some of the heat and allow it to remain warm, without trapping too much moisture. Chocolate banana crepes. This past Friday night was meant for celebrating.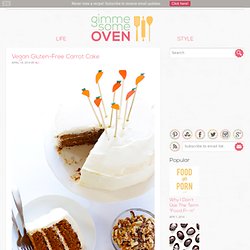 The weather was sit-out-on-the-deck-in-the-cool-evening-breeze perfection. Friends gathered from all around the city with chips and salsa and salads and popcorn and laughter and stories to share. The fire pit was aflame. The candles were lit on this (gluten free and vegan) carrot cake. And a very special birthday girl turned the big 3-0.
---