Desert
Homemade Baked Mozzarella Sticks | Penelope's Oasis - StumbleUpon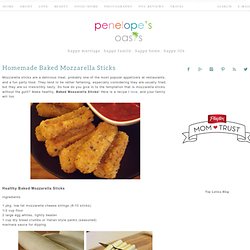 Mozzarella sticks are a delicious treat, probably one of the most popular appetizers at restaurants, and a fun party food. They tend to be rather fattening, especially considering they are usually fried, but they are so irresistibly tasty. So how do you give in to the temptation that is mozzarella sticks without the guilt? Make healthy, Baked Mozzarella Sticks! Here is a recipe I love, and your family will too.
italian sodas - StumbleUpon
June 30, 2011 | Sweet Recipes | Comments Growing up, these Italian sodas were my favorite!! My mom and I would always stop by a little coffee shack on our road trips to Oregon. I remember ordering the blueberry Italian soda in the summer instead of ice cream because they were so refreshing. I hadn't had one of these since I was a kid, so I wanted to recreate the easy recipe.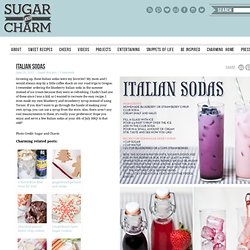 Apple Pie
Slutty Brownie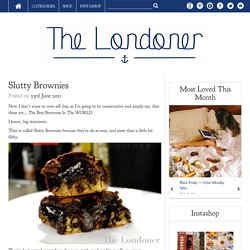 Now I don't want to over sell this, so I'm going to be conservative and simply say, that these are... The Best Brownies In The WORLD. I know, big statement. They're called Slutty Brownies because they're oh so easy, and more than a little bit filthy. They're best served warm from the oven, with good quality vanilla ice cream (devastatingly I didn't have any in the freezer this time, so I guess I'll just have to make them again).
So, you know how I talked in my last post about being on a taco kick in my last post? Well, apparently I tend to cook in waves, because this week has also been shrimp-o-rama here at my place. First I made a batch of lightened-up shrimp scampi, which is coming on the blog next week. Then last night I made my very first-ever homemade shrimp paella with my neighbors from Spain. But the recipe that started it all was my lighter version of a classic — Skinny Popcorn Shrimp!
Energy Bites