Poetry Sites
Poems and Poets unite! Poems about Pain, Sadness and Love. Free Accounts. Poetry Poem - world's largest collection of poetry. A place for poetry - Hello Poetry. Poetry Archive. You can now support the work of the Poetry Archive by text.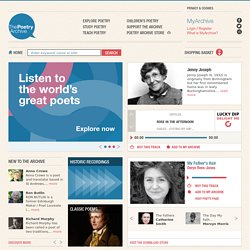 It's very easy to do and each donation is greatly appreciated. Donations will simply be added to your phone payments. Poets.org - Poetry, Poems, Bios & More. The Poetry Foundation : Find Poems and Poets. Discover Poetry. COMPLETE COLLECTION OF POEMS BY RUDYARD KIPLING. Kipling gained renown throughout the world as a poet and storyteller.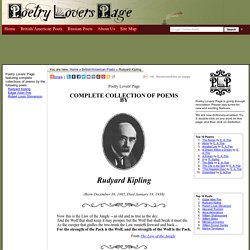 He was also known as a leading supporter of the British Empire. As apparent from his stories and poems, Kipling interested himself in the romance and adventure which he found in Great Britain's colonial expansion. Graphic poetry. Sender UpWords - Hello Poetry.
---