Simplify with Bookmarking Tools
Popplet
Bloom's Digital Taxonomy by AndrewChurches.pdf
Edorigami Wiki on Diigo.pdf
Skip to main content Sign In Research, Share, Collaborate
Join Diigo Step 1 - Create your account | Diigo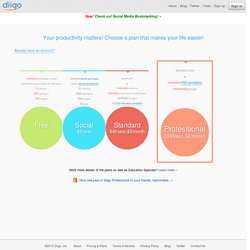 Monday, November 2, 2009 at 7:00AM Terry Freedman, Educational ICT Consultant in Diigo, Using and Teaching Computing & ICT, Web 2.0, social networking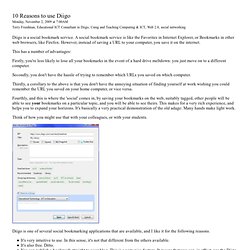 Reasons to Use DIIGO by Terry Freedman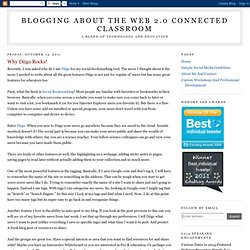 Why Diigo Rocks! by Steven Anderson
Recently, I was asked why do I use Diigo for my social bookmarking tool.
FAQ Diigo in Education-Teacher and Student Accounts
Diigo is an effective tool for teaching as well. Diigo's features allow teachers to highlight critical features within text and images and write comments directly on the web pages, to collect and organize series of web pages and web sites into coherent and thematic sets, and to facilitate online conversations within the context of the materials themselves. Diigo also allows teachers to collaborate and share resources among themselves.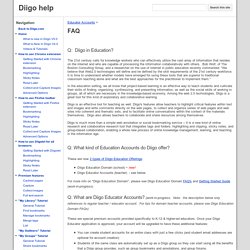 Diigo Features by Tyler Manolovitz
Artlens by @artykel
WikiSummarizer is a Web-based application specializing in automatic summarization of Wikipedia articles.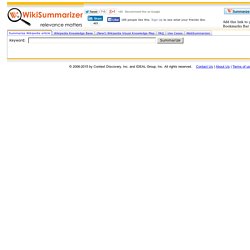 Social Bookmarking and Research Tools for Education