TEOTWAWKI
Resilient Communities. Miiu.org. Welcome to Appropedia. Practical Action - technology challenging poverty - Practical Action. Soil and Health Library. Survival & Self-Reliance Studies Institute Home Page. Now available FREE on an offline 4xDVD set to Third World/Developing Countries - 4000 Electronic Books online and offline with Practical Technical Development Information for the Third World. Agriculture, Health, Education, Small Industries etc etc.
RadNet Map Interface. EPA's nationwide radiation monitoring system, RadNet, consists of two components.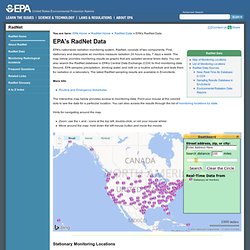 First, stationary and deployable air monitors measure radiation 24 hours a day, 7 days a week. The map below provides monitoring results as graphs that are updated several times daily. Ready Made Resources Solar Power Disaster Preparedness Store Emergency Supplies - U.S. Survival AR-7 Don't Leave Civilization Without One COLLAPSIBLE FFL REQUIRED FREE SHIPPING. Since 1959, the venerable AR-7 has been the choice of U.S.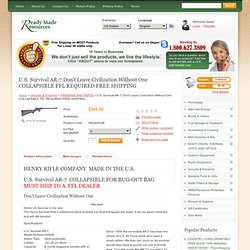 Air Force pilots who need a small-caliber rifle they can count on for survival should they have to punch out over a remote area. Over the years, the AR-7's reputation for portability, ease of operation and reliability has carried over to the civilian world as well. Today, it's a favorite of bush pilots, backpackers and backcountry adventurers who, like their Air Force counterparts, need a rifle that's easy to carry but has the accuracy to reliably take down small game. Naked capitalism. Weblog and Essays. The Alienation of Work April 15, 2014 The emerging economy is opening up new ways to reconnect workers to their work and the profits from their work.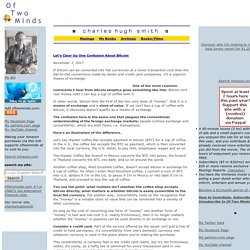 One of the most striking blind spots in our collective angst over the lack of jobs is our apparent disinterest in the nature of work and how work creates value. This disinterest is reflected in a number of conventional assumptions. James Howard Kunstler. Whiskey and Gunpowder features articles on gold, oil, currencies, energy, emerging markets, profits and freedom.
---