Usability
9 Common Usability Mistakes In Web Design | How-To | Smashing Ma
Advertisement By now, all good designers and developers realize the importance of usability for their work. Usable websites offer great user experiences, and great user experiences lead to happy customers. Delight and satisfy your visitors, rather than frustrate and annoy them, with smart design decisions.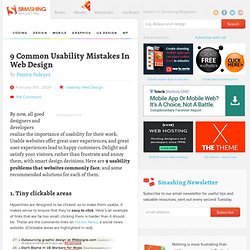 User Interface Engineering is a leading research, training, and consulting firm specializing in web site and product usability. Jared M. Spool and his team of researchers oversee a variety of events and publications. Well over 100 seminars are available to watch instantly at UIE's All You Can Learn.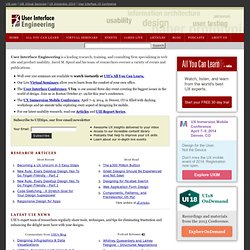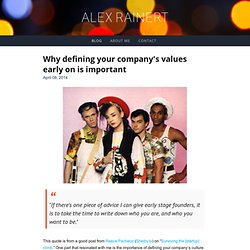 It's been a couple years since I wrote down some explicit goals for myself heading into a new year so I wanted to bring it back for this year, knowing that writing them down (and sharing them) make them much harder to punk out on. Essentially my goals boil down to being more deliberate about how I choose to spend my time and they fall into the following buckets… Physically This one is the "easiest" in that the steps to being successful, though by no means easy, are definitely the clearest for me - eat better, exercise more and sleep better. For me, the last one is somewhat of a lynchpin in that when I find myself not getting enough sleep it makes it so much easier to eat poorly and so much harder to find time/motivate myself to work out. After having lost 42 pounds before my wedding in 2006 (going from a robust 252 down to an in-shape 209), the past 3 years have seen me push me back up to a soft 233 and regressing like that makes me furious.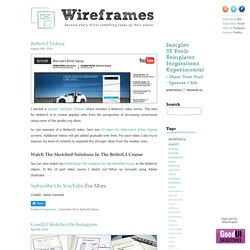 Less than two years ago Proto.io introduced to the public the first release of its popular mobile app protyping platform. Today, Proto.io introduces the 5th and most powerful release Proto.io 5. The new release promises to help designers and developers to unleash their creative freedom and create unique user experiences even faster than before. Among various enhancements, Proto.io 5 takes prototyping a step further by adding animation states, timelines, draggable functionality and variables. Check out the new features and demos.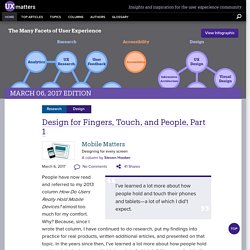 By Janet M. Six Published: March 25, 2014 Send your questions to Ask UXmatters and get answers from our experts—some of the top professionals in UX. In this edition of Ask UXmatters, our experts discuss why companies have so much difficulty finding good—let alone great—UX people; what makes a UX professional good or great; and what it takes for a company to deserve a good UX professional. In my monthly column Ask UXmatters, our UX experts provide answers our readers' questions about a broad range of user experience matters.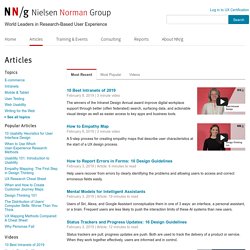 January 4, 2012 What is usability? How, when, and where to improve it? Why should you care?
Example of eye-tracking on Universal Search