Weird, Unusual, Interesting.
Any album "list" is going to be incomplete.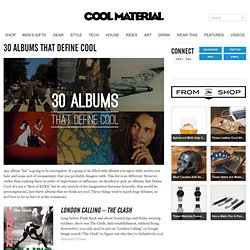 t h e a n a g r a m d i c t i o n a r y Online Dictionary - Orchy G'day all... A long time ago I decided to make use of an electronic scrabble dictionary by using it to build an anagram dictionary.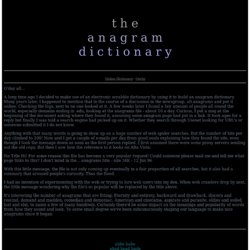 12:01 P.M. Best Science Fiction Short Film of All Time!
Terminator , the two-part Schwarzenegger thriller, finds a way to reconcile both films into a complete story, and suggests a possible continuation. The addendum answers a letter from a reader. Back to the Future is presented in three parts, making sense of the first , but finding many problems with the second and third .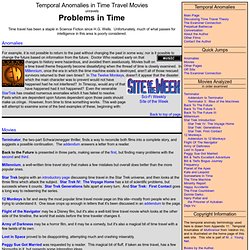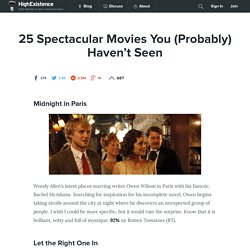 Midnight in Paris Woody Allen's latest places starving writer Owen Wilson in Paris with his fiancée, Rachel McAdams. Searching for inspiration for his incomplete novel, Owen begins taking strolls around the city at night where he discovers an unexpected group of people. I wish I could be more specific, but it would ruin the surprise.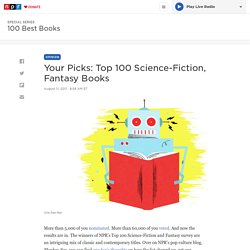 Chris Silas Neal More than 5,000 of you nominated . More than 60,000 of you voted . And now the results are in. The winners of NPR's Top 100 Science-Fiction and Fantasy survey are an intriguing mix of classic and contemporary titles. Over on NPR's pop culture blog, Monkey See, you can find one fan's thoughts on how the list shaped up, get our experts' take, and have the chance to share your own.