Everyday Life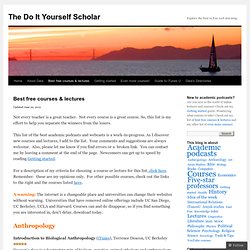 Updated June 29, 2012 Not every teacher is a great teacher. Not every course is a great course. So, this list is my effort to help you separate the winners from the losers. This list of the best academic podcasts and webcasts is a work-in-progress.
Best free courses & lectures | The Do It Yourself Scholar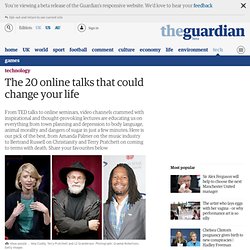 The 20 online talks that could change your life | Technology
How Economic Inequality Harms Societies Who's talking? Professor Richard Wilkinson, an epidemiologist. What is he on about?
Issue 11, 2012 (The University of Manchester)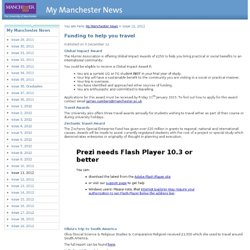 Published on 5 December 12 Global Impact Award The Alumni Association is offering Global Impact Awards of £250 to help you bring practical or social benefits to an international community. You could be eligible to receive a Global Impact Award if: You are a current UG or PG student NOT in your final year of study. Your trip will have a sustainable benefit to the community you are visiting in a social or practical manner.
Photography & Digital Media
Free ePub Converter - Convert PDF and other types of documents & ebooks to ePub format
Natural Swimming Pools - make your own.mov
Free Walks and Hikes in England, Scotland and Wales - Car Free Walks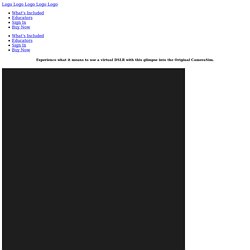 New: Purchase & download an even better CameraSim for Windows or Mac! More info... Hey, more DSLR camera sims are coming! Sign up to be notified when I have updates. (Yes, your email is safe with me…I hate spam too!) The SLR controls:
simulates a digital SLR camera - SLR Photography Demystified
Six ways to never get lost in a city again
6 October 2011Last updated at 01:00 GMT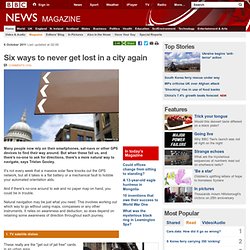 Suite101.com: Online Magazine and Writers' Network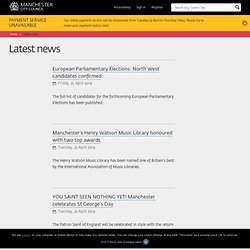 Youngsters taught routes to peace through Holocaust memorial event
Second wave of Manchester employers sign up for Creative Apprenticeships
Mullein Flowers, Mullein Herb, Mullein Oil - Baldwin's
If you're looking for information on How to repair a hard drive, How to Clean PC, How to Design Website or any other questions, you'll find it in my picks for the best how to sites on the Web. Yes you can can use Google, Yahoo, or Bing to search how to articles, but with these list you can find the tutorial easily.
31 How to Sites Must Check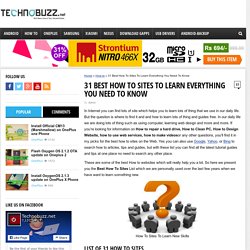 Waveform 2011 - a set on Flickr
On a mission to improve every aspect of my life – from love to work to happiness – I became a human guinea pig. I immersed myself in a series of radical lifestyle experiments. I changed the way I thought, talked and looked. I followed old wisdom and new science. I saw the world from the eyes of a woman. I followed the wisdom of George Washington.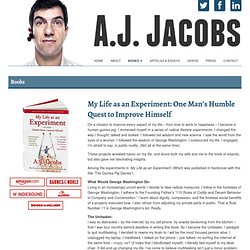 A.J. Jacobs - The Guinea Pig Diaries
Publishing Training Centre - courses in proofreading, editing and other publishing skills
Training | Freelances | Standards | Society for Editors and Proofreaders
The Economist Think Space for iPhone, iPod touch and iPad on the iTunes App Store
Wanderlust: a history of walking
Sometimes the house of the future is better built, lighter and larger than all the houses of the past, so that the image of the dream house is opposed to that of the childhood home…. Maybe it is a good thing for us to keep a few dreams of a house that we shall live in later, always later, so much later, in fact, that we shall not have time to achieve it.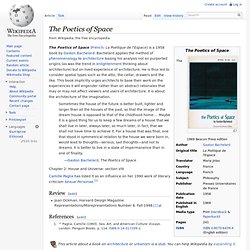 The Poetics of Space
Bookshops in the north-west | Books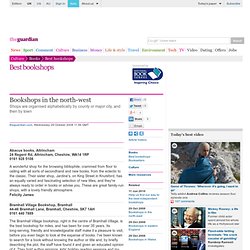 Abacus books, Altrincham24 Regent Rd, Altrincham, Cheshire, WA14 1RP0161 928 5108 A wonderful shop for the browsing bibliophile, crammed from floor to ceiling with all sorts of secondhand and new books, from the eclectic to the classic. Their sister shop, Jardine's, on King Street in Knutsford, has an equally varied and fascinating selection of new titles, and they're always ready to order in books or advise you. These are great family-run shops, with a lovely friendly atmosphere.Felicity James Bramhall Village Bookshop, Bramhall44-46 Bramhall Lane, Bramhall, Cheshire, SK7 1AH0161 440 7889 The Bramhall Village bookshop, right in the centre of Bramhall Village, is the best bookshop for miles, and has been for over 35 years.
Welcome to YouTube!
ThePlanetZogg's Channel‬‏
United Kingdom (UK) Freecycle Groups' Homepage
STEPHEN FRY: WHAT I WISH I'D KNOWN WHEN I WAS 18 on Vimeo