Argento
Langenscheidt chinesisch. Vintage Mid Century Sunglasses (Buy 3 Get Free Shipping) House Of Sunglasses. 20 Investing Questions You Were Too Embarrassed to Ask. So, you have some basic questions about investing.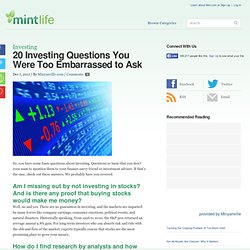 Questions so basic that you don't even want to mention them to your finance-savvy friend or investment adviser. If that's the case, check out these answers. Improve Your Google Search Skills [Infographic] Don't limit yourself to just plugging in simple search terms to Google; check out this infographic and learn a search string search or two.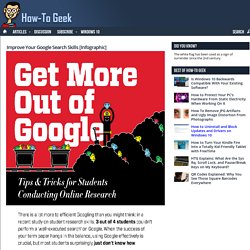 You don't need to limit yourself to searching just for simple strings; Google supports all manner of handy search tricks. If you want to search just HowToGeek.com's archive of XBMC articles, for example, you can plug in site:howtogeek.com XBMC to search our site. Get More Out of Google [HackCollege via Mashable] Jason Fitzpatrick is warranty-voiding DIYer and all around geek. When he's not documenting mods and hacks he's doing his best to make sure a generation of college students graduate knowing they should put their pants on one leg at a time and go on to greatness, just like Bruce Dickinson.
Untitled. Alphonse Mucha - ASeriesofSmallThings.com. Time Management - MindTools. Beat Work Overload.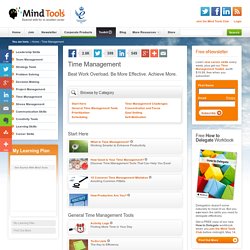 Be More Effective. Achieve More. Bring focus to the way you work. © iStockphoto.
Check out my cool home design on Autodesk Homestyler! © 2013 Autodesk, Inc.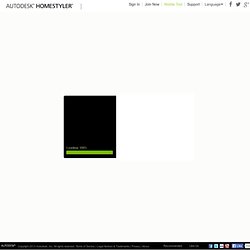 All rights reserved. Use of the service is subject to the Homestyler Terms of Use. Trademarks Autodesk is a registered trademarks or trademarks of Autodesk, Inc., and/or its subsidiaries and/or affiliates. Humor. Why you should learn to lucid dream | Yes, I Can! by Robin Nixon. If you've never experienced it then you may find it hard to understand what lucid dreaming is all about.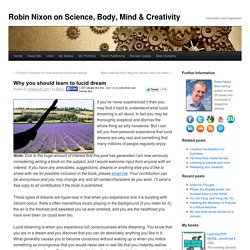 In fact you may be thoroughly sceptical and dismiss the whole thing as silly nonsense. But I can tell you from personal experience that lucid dreams are very real and something that many millions of people regularly enjoy. Psychology studies relevant to everyday life from PsyBlog.
The Benjamin Franklin Effect. The Misconception: You do nice things for the people you like and bad things to the people you hate.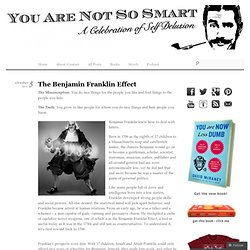 The Truth: You grow to like people for whom you do nice things and hate people you harm. Benjamin Franklin knew how to deal with haters. Born in 1706 as the eighth of 17 children to a Massachusetts soap and candlestick maker, the chances Benjamin would go on to become a gentleman, scholar, scientist, statesman, musician, author, publisher and all-around general bad-ass were astronomically low, yet he did just that and more because he was a master of the game of personal politics. Like many people full of drive and intelligence born into a low station, Franklin developed strong people skills and social powers.
The illustrated guide to a Ph.D. Imagine a circle that contains all of human knowledge: By the time you finish elementary school, you know a little: By the time you finish high school, you know a bit more: With a bachelor's degree, you gain a specialty: A master's degree deepens that specialty: Reading research papers takes you to the edge of human knowledge: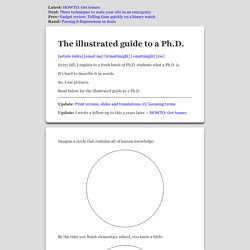 Science
---