Arbutus9
Join Lisa, Carl, Ann and Kevin as they sip the hot liquid hope with the Saviour. Where to Buy - Wiggles Wags & Whiskers. Loneliness can be contagious, study finds. Loneliness, like a bad cold, can spread among groups of people, according to a study by researchers at the University of Chicago, the University of California-San Diego and Harvard.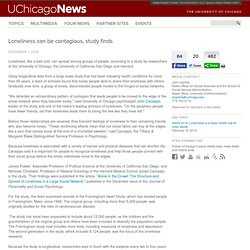 Using longitudinal data from a large-scale study that has been following health conditions for more than 60 years, a team of scholars found that lonely people tend to share their loneliness with others. Gradually over time, a group of lonely, disconnected people moves to the fringes of social networks. Your Age on Other Worlds.
Looking at the numbers above, you'll immediately notice that you are different ages on the different planets.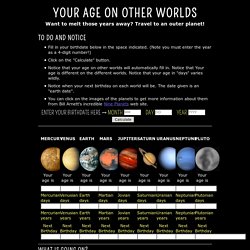 This brings up the question of how we define the time intervals we measure. What is a day? What is a year? The earth is in motion. After 'Fifty Shades of Grey,' What's Next for Self-Publishing? - Sarah Fay - Entertainment. The erotic novel became a New York Times bestseller without a traditional publisher, thanks to word of mouth.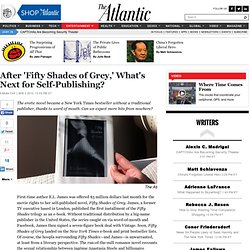 Can we expect more hits from nowhere? The Atlantic First-time author E.L. James was offered $5 million dollars last month for the movie rights to her self-published novel, Fifty Shades of Grey. James, a former TV executive based in London, published the first installment of the Fifty Shades trilogy as an e-book. How to Teach a Dog Tricks - Dog Training Tips at WomansDay. Ready to enter your pooch in a dog contest, or at least make him the star of your block?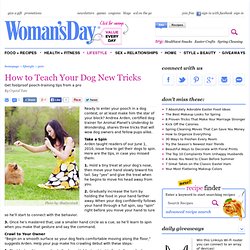 Andrea Arden, certified dog trainer for Animal Planet's Underdog to Wonderdog, shares three tricks that will wow dog owners and fellow pups alike. Take a SpinArden taught readers of our June 1, 2010, issue how to get their dogs to spin. Here are the tips, in case you missed them: 1. Shakespeare Insult Kit. Shakespeare Insult Kit Combine one word from each of the three columns below, prefaced with "Thou":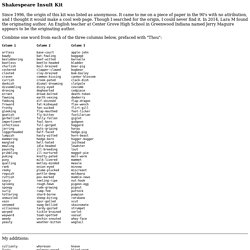 6584905_orig.png (PNG Image, 975 × 711 pixels) 6170870_orig.png (PNG Image, 977 × 654 pixels) 3649304_orig.jpeg (JPEG Image, 899 × 602 pixels) 1917618_orig.jpg (JPEG Image, 725 × 570 pixels) Confusing Words. Creative Thinking Is a Specific Process That Can Be Replicated. Mayer-Bernadette_Experiments. Some rules i try to live by: Knitting Crochet Sewing Crafts Patterns and Ideas! Little Urchin Crochet Covered Sea Stones.
For quite some time now we have been mesmerized and inspired by the work of the unsurpassable artist Margaret Oomen - we are particularly drawn to her crocheted stones.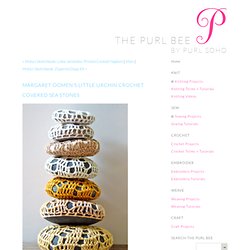 Her creations and her talent leave us absolutely speechless, as does her wonderfully kind personality. Resurrection Fern is her blog about her life as a mother of four, rural physician and textile designer. She also has an Etsy Shop where you can purchase her gorgeous crocheted stones (if you're quick enough since they go so quickly!) As well as beautiful still-life photographs of her crocheted stones. Today marks a very special day for us because Margaret generously agreed to create an exclusive Crocheted Stone pattern for Purl Bee readers (pictured above). Garden Shed. Tree house for adults. Salt mazes. Blind children in Thailand learning about elephants. Heaven On Earth (8 Pics)
Pearltrees videos
Getting started.
---