Food
Punchfork - The best new recipes from top food sites.
Coffee
Most favorited all-time. Blini with Dill crème fraiche & Cooking Blog. 19th July 2012By EmmaPhotography by Emma My first encounter with these bite-sized pillow-y morsels dates back prior to the turn of this brand new century.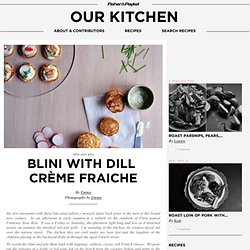 To an afternoon in early autumn in a suburb on the outskirts of Paris named Fontenay Sous Bois. It was a Friday or Saturday, the afternoon light long and low as it stretched across an autumn sky streaked red and gold. The Londoner: Slutty Brownies. Now I don't want to over sell this, so I'm going to be conservative and simply say, that these are...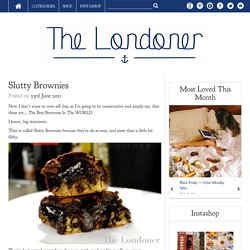 The Best Brownies In The WORLD. I know, big statement. They're called Slutty Brownies because they're oh so easy, and more than a little bit filthy. They're best served warm from the oven, with good quality vanilla ice cream (devastatingly I didn't have any in the freezer this time, so I guess I'll just have to make them again). They take about 45mins to make, including baking time.
Meal
Candy.
---