Psychology/society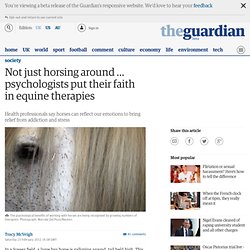 Not just horsing around … psychologists put their faith in equine therapies | Society | The Observer
A horse will move away from an angry person and follow someone they trust, says one therapist. Photograph: Marcelo Del Pozo/Reuters In a Sussex field, a large bay horse is galloping around, tail held high. This magnificent creature is one of a new army of animals that is helping therapists to treat everything from addiction to autism to post-traumatic stress disorder. Reports last week showed that dogs, already known to be invaluable helpmates for blind, deaf, diabetic and epileptic owners, were also being trained to help dementia patients. Now the psychological benefits of working with horses are being recognised by growing numbers of therapists who work with autistic children, young people with behavioural problems, adults with depression or celebrities with addictions.
January is the month of broken resolutions.
The Willpower Trick | Wired Science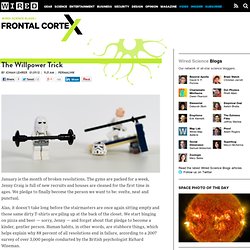 The Robot's Rebellion: Finding Meaning in the Age of Darwin, Stanovich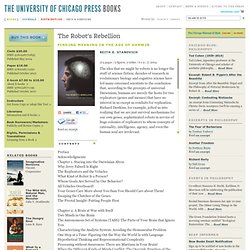 PrefaceAcknowledgmentsChapter 1.
Daniel Kahneman Answers Your Questions
Two weeks ago, we solicited your questions for Princeton psychology professor and Nobel laureate Daniel Kahneman, whose new book is called Thinking, Fast and Slow. You responded by asking 45 questions. Kahneman has answered 22 of them in one of the more in-depth and wide-ranging Q&A's we've run recently. It's a great read. As always, thanks for your questions, and thanks to Daniel Kahneman for taking the time to answer so many of them. Q.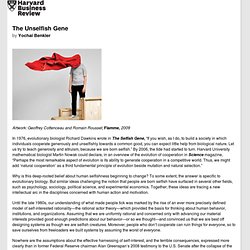 The Unselfish Gene
The Idea in Brief Executives, like most other people, have long believed that human beings are interested only in advancing their material interests.
Emotional Power Broker of the Modern Family
As part of our research on explanatory journalism, we're interviewing experts in fields outside journalism about their approaches to explaining complex systems to non-specialtists.
Explain yourself: George Lakoff, cognitive linguist | Explainer.Net
After the boom and bust, the mania and the meltdown, the Composure Class rose once again.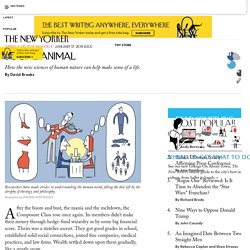 On November 30, 2009, Robert Stickgold graciously answered dozens of wide-ranging questions about dreams and sleep. Q: Is there any truth to dreams being a window to our "unconscious"?
NOVA | Dreams: Expert Q&A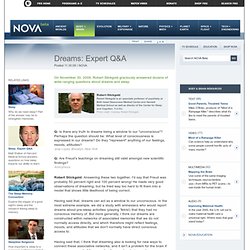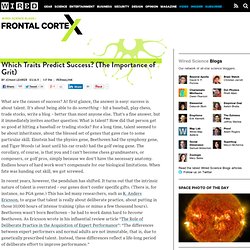 What are the causes of success?