Collections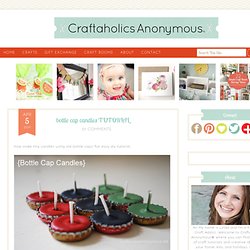 how make tiny candles using old bottle caps!
Teddys- Handarbeiten - die Seite für Kreative!
Seit über 30 Jahren bieten wir alles an was Sie für Ihr Hobby benötigen. Mit über 20.000 Artikeln sind wir eines der größten Versandhäuser in der Handarbeits- und Bastelbranche. Profitieren Sie von unserem umfangreichen Sortiment an Bastelbedarf: Hochwertige Produkte zum Basteln finden Sie unter Papierbasteln, Basteltechniken oder Schmuckbasteln.
Made
Jose Pino's Projects and Tidbits. -
Covering every crafty topic under the sun, here are a whole bunch more must-see craft blogs to round out the list!
101 Must-Bookmark Craft Blogs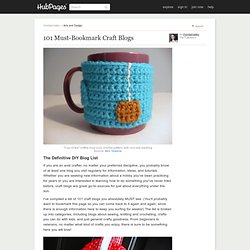 D.I.Y Craftiness
DIY
10 Lesser Known How-To Video Websites for DIY Stuff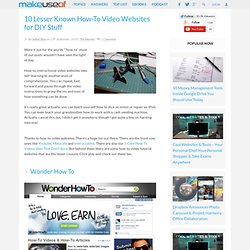 How-to instructional video websites take self-learning to another level of comprehension.