Media 1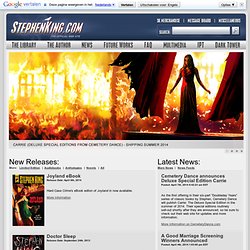 Welcome to StephenKing.com!
Revival Release Date: November 11th, 2014 A dark and electrifying novel about addiction, fanaticism, and what might exist on the other side of life. In a small New England town, over half a century ago, a shadow falls over a small boy playing with his toy soldiers.
Powell's Books - Used, New, and Out of Print - We Buy and Sell
The Academy Miscellaneous academic and humanities resources for students and faculty. AgArts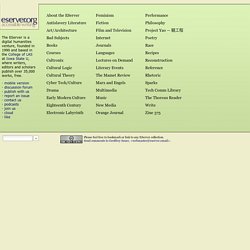 EServer.org: Accessible Writing
Terry Pratchett Quotes
Home | DTWOF Strip Archive | Contact « Extra! Extra!
Blog Archive » Compulsory Reading
Hot Library Smut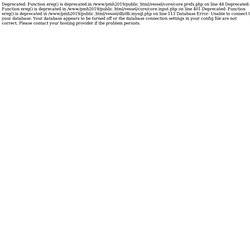 Deprecated: Function ereg() is deprecated in /www/pmh2019/public_html/vessel/core/core.prefs.php on line 48 Deprecated: Function ereg() is deprecated in /www/pmh2019/public_html/vessel/core/core.input.php on line 401 Deprecated: Function ereg() is deprecated in /www/pmh2019/public_html/vessel/db/db.mysql.php on line 113 Database Error: Unable to connect to your database. Your database appears to be turned off or the database connection settings in your config file are not correct. Please contact your hosting provider if the problem persists.
readingissticker_lg.gif (GIF Image, 600x233 pixels)
An Independent Socialist Magazine - Monthly Review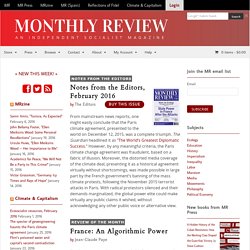 Monthly Review Volume 65, Number 8 (January 2014) » Notes from the Editors On November 16, 2013, Paul Krugman published a piece on his New York Times blog entitled "Secular Stagnation, Coalmines, Bubbles, and Larry Summers," consisting of an extended commentary on former Clinton Treasury Secretary and Obama economic advisor Lawrence Summers's November 8 presentation to the IMF's Economic Forum.… Krugman, in following up on Summers's IMF speech, highlighted Alvin Hansen's theory of secular stagnation in the 1930s to '50s.… [acknowledging that] long-term economic stagnation…was now "the norm" for the economy, not the exception.… Writing in a fashion that could have come straight out of Monthly Review at any point in the last forty years, he declared: "We now know that the economic expansion of 2003–2007 was driven by a bubble.
Reading a handwritten article about handwriting, in a 21st-century magazine, is like listening to your great-great-grandfather shout in the middle of a crowded multiplex about the incomparable glories of vaudeville and the lost art of wearing hats in public. And yet, somehow, here we are. Certain vestigial urges have been awakened, deep in the muscles of my fingers and wrists, by Script & Scribble, Kitty Burns Florey's paean to the now nearly defunct barbarism of dragging ink trails across paper. (I've switched to print, for the reasons we always end up switching to print: My handwriting, set against a neat field of type, looks like a giant mess of alien runes, and my keyboard-weakened fingers tend to cramp up after a couple of sentences.) Florey, a nun-educated "scriptomaniac," lovingly traces the history of handwriting, from its ancient birth to its imminent demise.
Script & Scribble: The Rise and Fall of Handwriting -- New York Magazine Book Review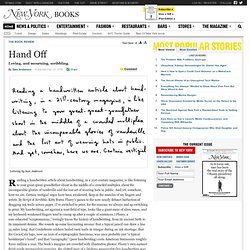 Deadly Computer Blog » The most usefull book shelf ever
Wikibooks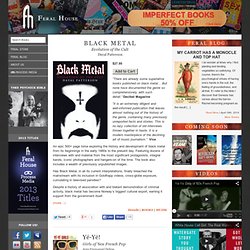 Girls of '60s French Pop Jean-Emmanuel DeluxeForeword by Lio "…finally the country's female-side of '60s pop has been given its very own English-language bible" – Cha Cha Charming Yé-Yé is a delightful style of pop music featuring young female singers that influenced France and many other countries, as says Susan Sontag, with its particular "camp" style throughout the 1960s. Yé-Yé pop had secondary explosions […] Alchemical Money, Magical Physics, and Banking in the Middle Ages and Renaissance Joseph P.
Feral House
fear_dreams_print_sm.jpg (JPEG Image, 520x634 pixels)
Joey Green's Wacky Uses
Access The Great Books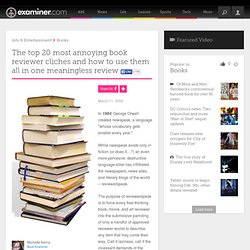 Book Examiner: The top 20 most annoying book reviewer cliches and how to use them all in one meaningless review
In 1984, George Orwell created newspeak, a language "whose vocabulary gets smaller every year." While newspeak exists only in fiction (or does it....?) an even more pervasive, destructive language-killer has infiltrated the newspapers, news sites, and literary blogs of the world -- reviewerspeak. The purpose of reviewerspeak is to force every free-thinking book, movie, and art reviewer into the submissive parroting of only a handful of approved reviewer words to describe any item that may come their way. Call it laziness, call it the incessant demands of the ever-wakeful internet, call it fear of the wrath of Harold Bloom, but reviewers -- particularly book reviewers -- spew out these same, tired old clichés with the force and regularity of Linda Blair in a scene from The Exorcist.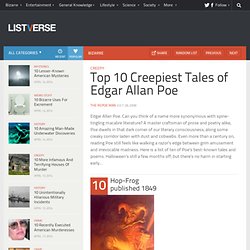 Top 10 Creepiest Tales of Edgar Allan Poe - Listverse
Creepy Edgar Allan Poe. Can you think of a name more synonymous with spine-tingling macabre literature? A master craftsman of prose and poetry alike, Poe dwells in that dark corner of our literary consciousness, along some creaky corridor laden with dust and cobwebs. Even more than a century on, reading Poe still feels like walking a razor's edge between grim amusement and irrevocable madness.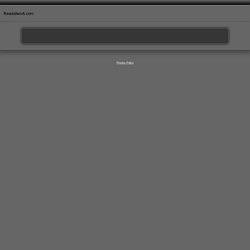 Read at Work
PokerStars is available on multiple platforms and languages to cater to poker players around the world. The free software can be downloaded in three easy steps by visiting their website. You have to download the software, as instant play isn't available. In order to download PokerStars you have to click on the "Play Now" button at their website.
Books
And now, something from our sponsor... I do not feel obliged to believe that the same God who has endowed us with sense, reason, and intellect has intended us to forgo their use. You do not need to leave your room. Remain sitting at your table and listen. Do not even listen, simply wait, be quiet still and solitary.
A paranoid is someone who knows a little of what's going on. - William Burroughs
books
Found in Books
People have found teeth, money, and bacon inside their books. Be careful what you use as a bookmark. Thousands of dollars, a Christmas card signed by Frank Baum, a Mickey Mantle rookie baseball card, a marriage certificate from 1879, a baby's tooth, a diamond ring and a handwritten poem by Irish writer Katharine Tynan Hickson are just some of the stranger objects discovered inside books by AbeBooks.com booksellers. I recently opened a secondhand book and an airline boarding pass from Liberia in west Africa to Fort Worth, Texas, fell to the floor. Was there a story behind this little slip of paper? Was someone fleeing from a country ravaged by two civil wars since 1989?
thompson_edge_detail.jpg (JPEG Image, 580x290 pixels)
Liam's Pictures from Old Books
The Free Information Society - Media in eBooks/Other
Online Books, Poems, Short Stories
Limbaugh Wisdom
Kids Arrested - The Secret Haters
Northwest Airlines Profiling Attack Part 1 of 2
http://www.peterpauper.com/sub_cat.php?cPath=25_162
Angry Alien Productions: 30-Second Bunnies Theatre and other cartoons.
Reading_Test.jpg (JPEG Image, 575x600 pixels)
911 Writers Block
Booksthatmakeyoudumb
BookLust: Punctuation is Sexy, Too
When the Children Read Fantasy - Terry Pratchett
Paper Portitude - The Library of Classic Literature
LibraryThing | Catalog your books online
VONNEGUT•COM -- The Official Website of Kurt Vonnegut
legalize-books.gif (GIF Image, 650x522 pixels)
Whichbook
Rare Book Titles
Hot Library Smut
The Best Graduation Speech EVER!
RMC - Home
Net10: Microwave