Health
Cancer Resources from OncoLink | Treatment, Research, Coping, Clinical Trials, Prevention
Cancer resources for patients and healthcare professionals Donate | Español Share on facebookFacebookShare on twitterTwitterShare on google_followGoogleShare on vimeoVimeo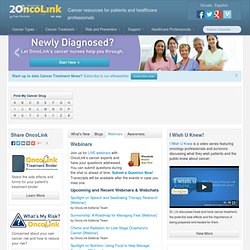 Features - Stop Ticks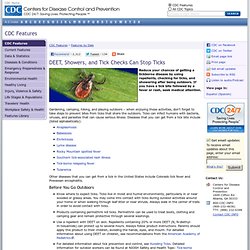 Reduce your chances of getting a tickborne disease by using repellents, checking for ticks, and showering after being outdoors. If you have a tick bite followed by a fever or rash, seek medical attention. Gardening, camping, hiking, and playing outdoors – when enjoying these activities, don't forget to take steps to prevent bites from ticks that share the outdoors.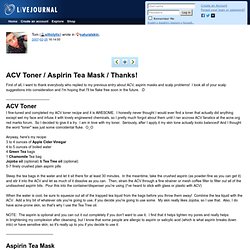 naturalskin: ACV Toner / Aspirin Tea Mask / Thanks!
First of all, I want to thank everybody who replied to my previous entry about ACV, aspirin masks and scalp problems! I took all of your scalp suggestions into consideration and I'm hoping that I'll be flake free soon in the future. :D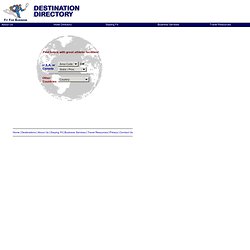 About Us Hotel Directory Staying Fit Business Services Travel Resources Our Mission
Search our Directory
Autism Society - National Autism Awareness Month
Swallowed a Button Battery? | Battery in the Nose or Ear?
Swallowed a Button Battery? Battery in the Nose or Ear? Every year in the United States, more than 3,500 people of all ages swallow miniature disc or "button" batteries. These are used to power hearing aids, watches, toys, games, flashing jewelry, singing greeting cards, remote control devices, and many other items. The National Capital Poison Center in Washington, DC, operates a 24/7 hotline for battery ingestion cases (202-625-3333).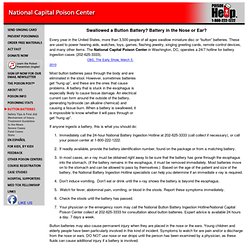 Fish Oil Supplements Guide - Seafood Selector - Environmental Defense Fund
Red Fish | Greenpeace USA
Introduction to Molds Molds produce tiny spores to reproduce. Mold spores waft through the indoor and outdoor air continually. When mold spores land on a damp spot indoors, they may begin growing and digesting whatever they are growing on in order to survive.
Mold Resources | Mold | Indoor Air Quality | Air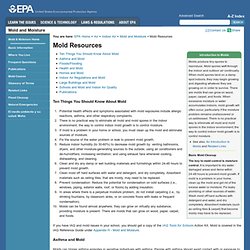 Healthy Children
About Us
Healthy People Library Project
Services - Okemos Primary Care Physicians - Adult and Child Health Maintainance, Adult and Child Acute Care, Womens Health, Geriatric Care, Weight Management, Minor Office Procedures
New Patient Forms Okemos Primary Care Physicians forms are listed here and can be printed for your convenience. If you are a new patient, please print the forms listed in the checklist. These may be completed in advance and brought to the office at the time of your first visit.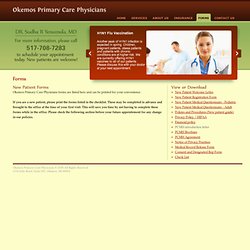 magazine: fashion, beauty, hair, makeup, diet, health, sex advice, dating, engagement rings, weddings, wedding dresses
Leaning Side Plank | Women's Health Magazine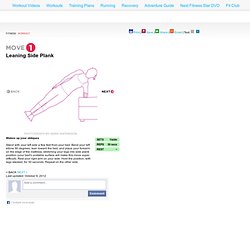 fitness:workout Leaning Side Plank Photograph by Mark Watkinson
Legionella Prevention
Fruits & Veggies Matter: Home: Eat a Colorful Variety of Fruits and Vegetables Everyday for Better Health
To help you do just that, the CDC and the Produce for Better Health Foundation (PBH), have partnered with many other organizations to launch a new public health initiative Fruits & Veggies-More Matters . TM The new site offers the following: A calculator to find out how many fruits and vegetables you need each day, based on your daily calories needs
Recommended Daily Intake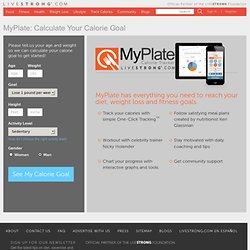 Sedentary Select if you work in an office or at home and sit most of the day. Even if you exercise a few times a week, you should track that information on separately on MyPlate. Note: We find that most members have an activity level of sedentary or light.
County Health Department
Photo: Istock By Dan Shapley California, the state with the nation's most strict chemical reporting laws, is poised to identify another 30 chemicals that could cause cancer or reproductive and developmental health problems, according to the Natural Resources Defense Council, which led a coalition of labor and environmental groups seeking greater protection from suspect chemicals. The newly listed chemicals are being made public as Gov.
Toxic Chemicals - New Toxic Chemicals to Avoid - thedailygreen.com
How to Make a Face Mask That Treats Pimples
Witch Hazel Reviews
naturalskin: ACV Toner / Aspirin Tea Mask / Thanks!