Health
Cancer Resources from OncoLink | Treatment, Research, Coping, Clinical Trials, Prevention
Features - Stop Ticks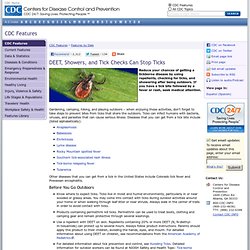 Reduce your chances of getting a tickborne disease by using repellents, checking for ticks, and showering after being outdoors. If you have a tick bite followed by a fever or rash, seek medical attention. Gardening, camping, hiking, and playing outdoors – when enjoying these activities, don't forget to take steps to prevent bites from ticks that share the outdoors.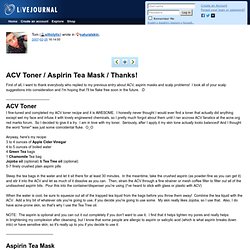 naturalskin: ACV Toner / Aspirin Tea Mask / Thanks!
First of all, I want to thank everybody who replied to my previous entry about ACV, aspirin masks and scalp problems! I took all of your scalp suggestions into consideration and I'm hoping that I'll be flake free soon in the future. :D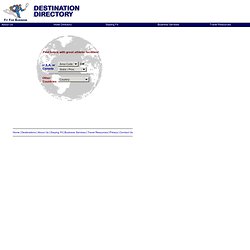 About Us Hotel Directory
Search our Directory
Autism Society - National Autism Awareness Month
Swallowed a Button Battery? | Battery in the Nose or Ear?
Swallowed a Button Battery?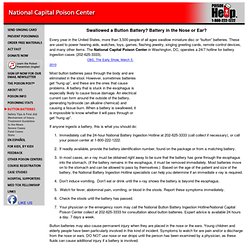 Fish Oil Supplements Guide - Seafood Selector - Environmental Defense Fund
Red Fish | Greenpeace USA
Introduction to Molds
Mold Resources | Mold | Indoor Air Quality | Air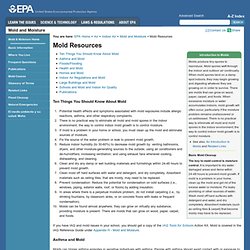 Healthy Children
About Us
Healthy People Library Project
Services - Okemos Primary Care Physicians - Adult and Child Health Maintainance, Adult and Child Acute Care, Womens Health, Geriatric Care, Weight Management, Minor Office Procedures
New Patient Forms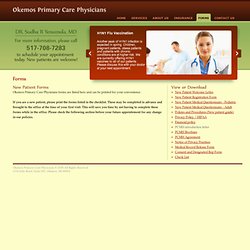 magazine: fashion, beauty, hair, makeup, diet, health, sex advice, dating, engagement rings, weddings, wedding dresses
Leaning Side Plank | Women's Health Magazine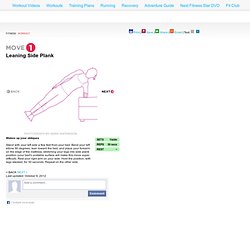 fitness:workout Leaning Side Plank Photograph by Mark Watkinson
Legionella Prevention
Fruits & Veggies Matter: Home: Eat a Colorful Variety of Fruits and Vegetables Everyday for Better Health
Recommended Daily Intake
Engine 2 Diet
County Health Department
Photo: Istock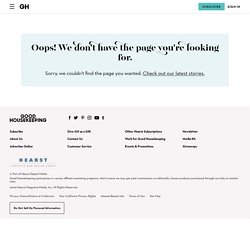 Toxic Chemicals - New Toxic Chemicals to Avoid - thedailygreen.com
Homemade Face Masks for Acne Using a homemade facial mask a few times each week can really help improve the condition of your skin.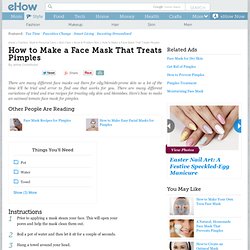 How to Make a Face Mask That Treats Pimples
I've had acne since I was in fourth grade; now I'm nearing the end of my senior year and am still struggling with my acne. I ran across Witch Hazel in the store, and I already knew the herb itself has a history of being used to heal, so I decided to take a chance and buy it. When everything else has failed, you just kinda try anything and everything that seems even moderately promising. I started using it about a week ago, and already I can see the results. I use it when I first wake up and am getting ready for school, and then I use it right before I go to bed. It's real gentle, doesn't burn or irritate.
Witch Hazel Reviews
naturalskin: ACV Toner / Aspirin Tea Mask / Thanks!