Recipes (Baking)
Get flash to fully experience Pearltrees
Combine 2/3rds of flour, sugar, and salt in the bowl of a food processor. Pulse twice to incorporate. Spread butter chunks evenly over surface. Pulse until no dry flour remains and dough just begins to collect in clumps, about 25 short pulses. Use a rubber spatula to spread the dough evenly around the bowl of the food processor. Sprinkle with remaining flour and pulse until dough is just barely broken up, about 5 short pulses.
June 7th, 2011 As a kid, there was nothing that completed a summer day by the pool like the song of an approaching ice cream truck. While most of my friends would switch up their selections each time (between Astro Pops, Creamsicles and Klondike Bars), I'd always go with a Drumstick.
I blindly made this bread for a dinner that I had been looking forward to for a long time. To be honest, I made this wrap-style bread myself (instead of buying it) because there isn't a good bakery close to me and I didn't want to eat cardboardy, stale pitas for dinner. My hopes weren't very high for this bread – it was more like a means to an end.
Yes, another ice cream recipe! Funny that I am posting this today, because I started a juice fast this morning!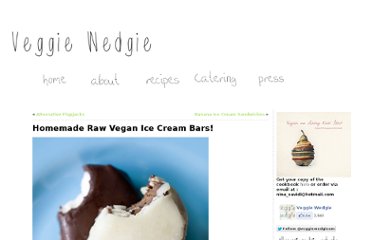 This time I decided to make it with those mini fruit flavored marshmallows.
Wicked Good Chocolate Peanut Butter Pudding Cups.
"Copycat Candy Recipes" is your backstage pass to famous brand-name candies!
Call me easily amused, but these little torch-topped cupcakes delight me.
I'm sorry. I know it's Monday morning and you probably came here for some pretty pictures of food that you could glance at, and then move on with your day… and here I go thrusting warm, soft cinnamon sugar bread in your face. It's not fair.