Indie Games
Hello everyone! I'm very sorry to say that this will be the last post ever on freeindiegam.es. When I started this site after GDC in 2012, it was out of frustration – I believed that the culture and discussion around indie games was changing, and that the awesome, personal, and usually free work that had influenced me was being left out and forgotten.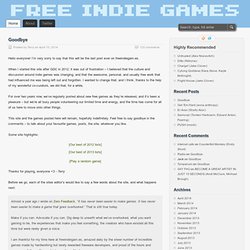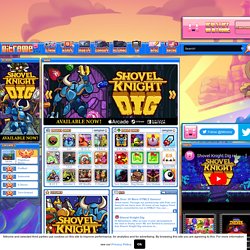 This site requires you to have Javascript and cookies enabled! Play Games at Nitrome.com Icebreaker Ditto
Adam Atomic
dB soundworks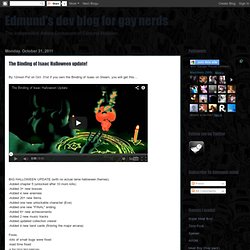 So there were a few minor bumps with the launch, came out a few hours late, the launch build was actually an older beta build without achievements and minor music issues.. but we were able to update asap and patch the issues right away. For most of the day Isaac was the #2 highest grossing game on Steam! amazing stuff! thanks to everyone who picked it up and did video play throughs, podcasts and livestreams of the game, its been yet another surreal launch experience . It might not make sense to most, but launching a game really takes an emotional tole on you regardless of how the game does, so i really want to thank all of you who went out of their ways to live stream the game, sent me awesome emails and fan pics, you really picked me up.... so now to give back!
Edmund's dev blog for gay nerds
Vlambeer | Bringing back arcade since 1944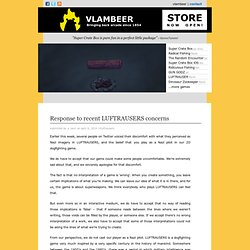 submitted by Rami on december 24, 2013 | Since the last time we've updated the blog here, a lot has happened. We've been officially licensed as developers to both Nintendo and Microsoft, meaning that technically, Vlambeer games can now come to any of their platforms. That makes us licensed to all three console platforms, the two big mobile platforms, Steam and Humble Store.
auntie pixelante › we must make the games we wish to play in the world
Video Aqua Kitty – Milk Mine Defender is a charming tribute to the classic shmup Defender. Swirl around the screen, protect the cats and kill the baddies. The developer is also working on a new project called Iron Fisticle (tribute to Robotron, Gauntlet and Bubble Bobble) Catdammit offers fine score based arcade action with a great art style.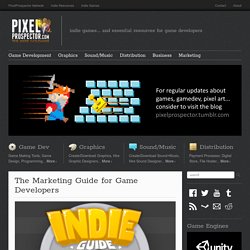 Sexy Videogameland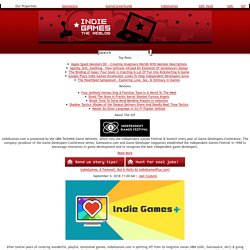 [by Leigh Alexander] Not all that long ago, your average game developer was likely to be defined by one key trait: Obsessiveness. Job postings sought those willing to "eat, breathe and sleep" games -- shorthand, basically, for the willingness to work long and unreasonable hours and to have an internal lexicon so broad that one's almighty 'cred' would be beyond reproach. The industry ecosystem has permanently changed, though. Game developers can no longer expect they'll definitely become anonymous nodes on massive assembly lines.