Photography
Artistic Photos Of Abandoned Places - 49 Pictures. Earth from Above a collection of aerial photography. "Earth From Above" is the result of the aerial photographer Yann Arthus-Bertrand's five-year airborne odyssey across six continents.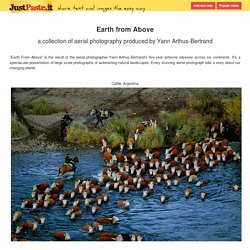 It's a spectacular presentation of large scale photographs of astonishing natural landscapes. Every stunning aerial photograph tells a story about our changing planet. Unphotographable: a text account of pictures missed. 8500+ Free Photoshop Brushes. Weekly Roundup from DesignFloat. Hey guys, the time for Friday roundup has come and we want to share some useful resources featuring free Photoshop brushes with you.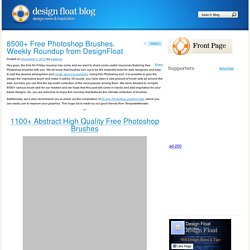 We all know that brushes turn out to be the essential tools for web designers and help to add the desired atmosphere to the websites. Using this Photoshop tool, it is possible to give the design the impressive touch and make it catchy. Of course, you have seen a vast amount of brush sets all around the web, but here you can find the top-notch collection of the most popular among them. 10 Must-Have Photoshop Plugins That Are Free.
I'm a professional landscape photographer living on the coast of Maine.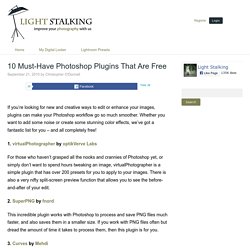 Through my work, I like to show a vantage point that is rarely seen in reality; a show of beauty, emotion, and serenity. Feel free to visit my website. By Christopher O'Donnell on in Photography Software If you're looking for new and creative ways to edit or enhance your images, plugins can make your Photoshop workflow go so much smoother. Lunchtime on a Skyscraper in 2011: Builders recreate Charles C Ebbets 1932 photo. By Rob Cooper UPDATED: 15:50 GMT, 11 October 2011 The famous original photo showed 11 workers in flat caps precariously perched on a steel beam 800ft (240m) above the ground.
But in 2011, these construction engineers in London swapped vests for high-visibility jackets and safety harnesses as they ate out on a 755ft (230m) tall building. 80+ Photoshop Actions for Giving Your Pictures a Vintage Look. 353 shares Inspiring Architecture and City Photography I believe that architecture and general city landscapes are pretty inspiring.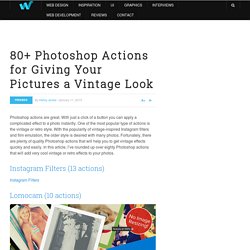 If we stop to pay attention to it, it is amazing the amount of textures, angles, symmetry, depth and other details we can find on the streets surrounding us. This is why today we gathered some inspiring photography to inspire you to look around… Read More. 100 free textures for photo editing in Photoshop | Techniques | PhotoRadar. How to use Lightroom: 8 mistakes every photographer makes (and how to fix them) Adobe Lightroom is an incredibly powerful image organisation and editing software package.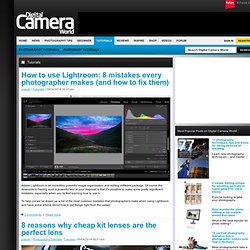 Of course the downside to having such a powerful tool at your disposal is that it's possible to make some pretty significant mistakes, especially when you're first learning how to use it. To help out we've drawn up a list of the most common mistakes that photographers make when using Lightroom and have some advice about how to get things right from the outset. 8 reasons why cheap kit lenses are the perfect lens The low-cost kit lenses you get with digital SLRs or compact system cameras don't have much of a reputation, but is that fair?
Free High Resolution Textures - gallery. Moments of daily life around the world. An Afghan boy works at a brick factory on the outskirts of Jalalabad, Afghanistan, Monday, Oct 10, 2011.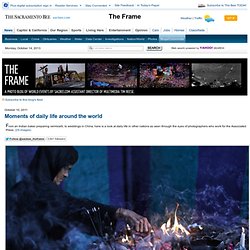 AP / Rahmat Gul An Afghan rides a cart carrying waste items in Kabul, Afghanistan, Saturday Oct. 8, 2011. What Settings Should I Use? Part 2. Earlier this year I added a new feature to my blog — you can click on any photo to see the camera, settings, and lens I used to shoot that photo.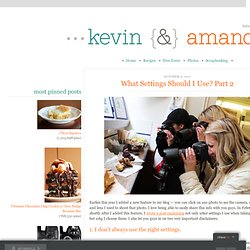 I love being able to easily share this info with you guys. In February, shortly after I added this feature, I wrote a post explaining not only what settings I use when taking photos, but why I choose them. How to Transfer a Photograph Onto a Block of Wood. Rainbow Tree, a photo from Queensland, East. Critiques | Translate quetzal Hi Roamn, Interesting night picture.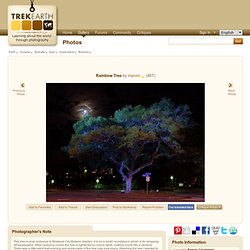 The workers have lightend this tree like a painting. Moreover the moon give an amazing touch to this shot. Pleasant composition. Popular favorite pictures on VisualizeUs. Amazingly Creative Drawing Vs Photography. Tutorial Magazine / photoshop / effects.
---