Andreab1
Andrea Brunais
Communications manager, Outreach and International Affairs, Virginia Tech
Photography Tips & Tutorials
9 Ways to Remember Your Presentation
What standup comics can teach you about public speaking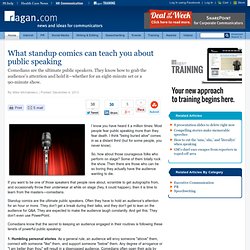 I know you have heard it a million times: Most people fear public speaking more than they fear death. I think "being buried alive" comes in as a distant third (but for some people, you never know). So, how about those courageous folks who perform on stage?
5 Things Every Presenter Needs To Know About People
Career wisdom in just 6 words
By Anne Fisher , contributor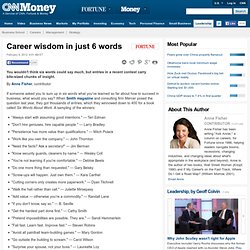 Wellesley High grads told: "You're not special" | The Swellesley Report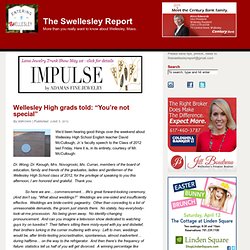 We'd been hearing good things over the weekend about Wellesley High School English teacher David McCullough, Jr.'s faculty speech to the Class of 2012 last Friday. Here it is, in its entirety, courtesy of Mr. McCullough: Dr. Wong, Dr. Keough, Mrs.
By RACHEL LOUISE ENSIGN Crafting a good résumé for a job search is difficult enough. Doing so in later life—when issues like age discrimination potentially come into play—is tougher yet. To get a better idea of how job seekers age 50-plus should approach this task, we spoke with Don Weintraub, managing director of performance improvement and career services at ExecuNet, a business and career network for senior-level executives.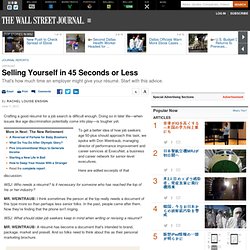 How to Write a Résumé: Advice for Older Job Seekers
Free online university courses
Catawba Sustainability Center