Learning & Academia
Email Self-reliance is a vital key to living a healthy, productive life. To be self-reliant one must master a basic set of skills, more or less making them a jack of all trades.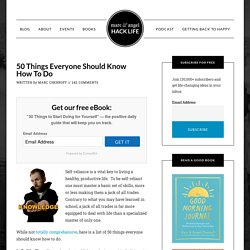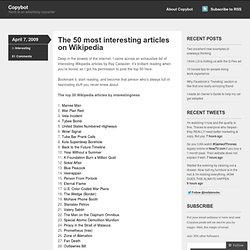 7 Apr Deep in the bowels of the internet, I came across an exhaustive list of interesting Wikipedia articles by Ray Cadaster. It's brilliant reading when you're bored, so I got his permission to post the top 50 here. Bookmark it, start reading, and become that person who's always full of fascinating stuff you never knew about. The top 50 Wikipedia articles by interestingness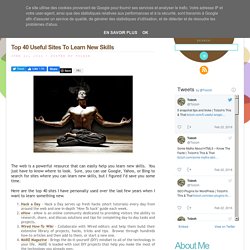 The web is a powerful resource that can easily help you learn new skills. You just have to know where to look.
GRE Study Guides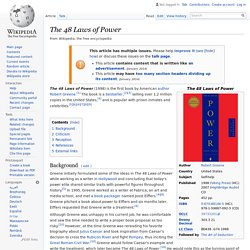 The 48 Laws of Power (2000) is the first book by American author Robert Greene . [ 1 ] The book, an international bestseller , is a practical guide for anyone who wants power, observes power, or wants to arm himself against power. [ 2 ] [ 3 ] [ 4 ] It has sold over 1.2 million copies in the United States alone and is popular with famous rappers , entrepreneurs , celebrities , athletes and actors including 50 Cent , Jay-Z , Kanye West , Busta Rhymes , Ludacris , DJ Premier , Dov Charney , Brian Grazer , Andrew Bynum , Chris Bosh , and Will Smith . [ 4 ] [ 5 ] [ 6 ] [ 7 ] [ 8 ] [ 9 ] [ edit ] Background
archaeolink.com - Reviewed Resources for Students and Teachers