Web Design Inspiration
Freebie: The Flat Design UI Kit PSD by Enes Danış
Best Html5 Gallery | Html5 Showcase | Regular updated showcase
Mopa
Reúne mapas, textos, fotos, grabaciones y películas de todos los tiempos y explica en siete idiomas las joyas y reliquias culturales de todas las bibliotecas del planeta. La BDM no ofrecerá documentos corrientes , sino "con valor de patrimonio, que permitirán apreciar y conocer mejor las culturas del mundo en idiomas diferentes: árabe, chino, inglés, francés, ruso, español y portugués. Pero hay documentos en línea en más de 50 idiomas". "Entre los documentos más antiguos hay algunos códices precolombinos, gracias a la contribución de México, y los primeros mapas de América, dibujados por Diego Gutiérrez para el rey de España en 1562". Los tesoros incluyen el Hyakumanto darani, un documento en japonés publicado en el año 764 y considerado el primer texto impreso de la historia; trabajos de científicos árabes que desvelan el misterio del álgebra; huesos utilizados como oráculos y estelas chinas, y otras cosas más.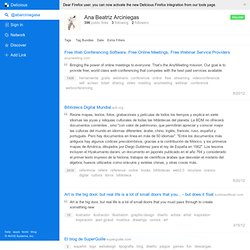 Discover Yourself!
Giancarlo Fajardo - Creative graphic design portfolio for print and web
Matt Dempsey - Freelance UI/UX designer for the web
Showcasing your work is an art (pardon the pun) and in this article I am showcasing 50 of the most stunning portfolio websites out there. These designers are all class acts and well worth being hired for any type of work you may have. If you're a designer as well (which I'm going to assume a lot of you are), these portfolio layouts should inspire you to (re)work your portfolio layout.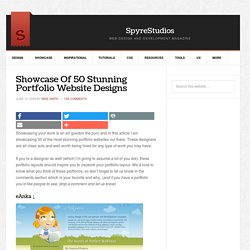 Almacén
Best Portfolio Websites : Best Design Portfolio Site Design Designers Portfolios
Page Transitions with CSS3
It is a paradisematic country, in which roasted parts of sentences fly into your mouth.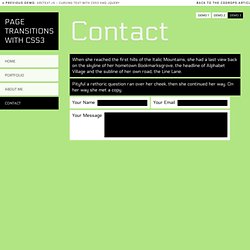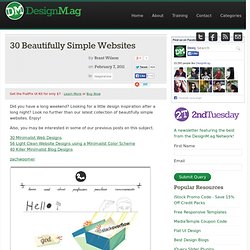 Get the FlatPix UI Kit for only $7 - Learn More or Buy Now Did you have a long weekend?
30 Creative Website Footers