Inspire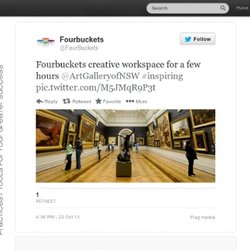 Keyboard Shortcuts Keyboard shortcuts are available for common actions and site navigation. Twitter Have an account? Sign in New to Twitter? Join Today » Forgot password?
FourBuckets : Fourbuckets creative workspace
An Ode to Creative Work by Behance on Vimeo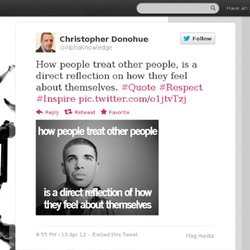 Language: English Bahasa Indonesia Bahasa Melayu Dansk Deutsch Español
Christopher Donohue: How people treat other peo
The Guardian advert 2012 , 3 little pigs and the big bad wolf
Generation Waking Up: The Story of Our Generation
"How To Get Out Of A Rut" Tales Of Mere Existence
Brené Brown: Listening to shame
Randy Tiner interviews and posing routine at the 2011 Heart Of Texas
Watch This... You Will Definitely Share This...