Design
50+ Most Creative Sticky Notes. Here are 50+ creative ways to remind you of your to-do list 1.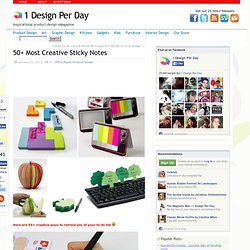 Band Aid Sticky notes 2. מעיצוב אובייקט | עיצוב AA13 / בלוג & Architecture / השראה / מגמות. ARAM - London's best modern furniture store since 1964. Cooperative Design. TheDesignerPad - The Designer Pad. MoMA Store | Modern Design Great Gifts. Thisispaper Magazine. Kibisi. Better Living Through Design » Your Design Guide to Home & Style.
MindSpárkle Magazine. Home organizers, cleaners, kitchen, travel, pets, garden & more. RETRO MODERN DESIGN. Products. Home | XLBoom. Minimalist design celebrated and curated by Minimalissimo. Designspiration — Design Inspiration. Mmminimal - Tastefully Simple. Le Blog Retro Futur. Industrial design Inspiration Search Results. You should follow Designspiration on Twitter and Facebook for site news. — Shelby Designspiration Search Color Mediumsmalllarge Discover.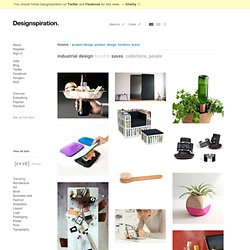 The dieter rams Pool. TheMagazine.us. D BLOG | a design blog for lovers of all things cool and beautiful. Go Go Gadget! Danny Kuo product design. Minwoo Lee Design. Index. H.I.T 2012 Degree Show. - STUDIO LAVIANI. :: emmemobili :: MATTER. - STUDIO LAVIANI. Industrial Design | Davide Radaelli Design Studio Milano. K a m k a m. Paulloebach.com. Contemporary Household Objects & Judaica | ceMMent Design LLC. Outofstock. Portfolio | Masahiro Minami Design. Senko Lampshade This is a lamp shade Senko made by a translucent ceramic. saruyama Saruyama is a coat hanger of solid wood.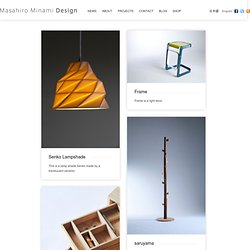 Munseungji. Design furniture. Discover the surprise of sleeping suspended among the clouds or resting your head on the trunk of a tree.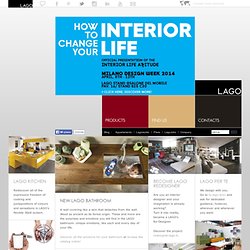 You can open and close the Lago wardrobes or lose yourself among the trees in the clothes closet. But you can also look for a bed that suits your needs in terms of taste and size, and learn how to mix products, interior elements, materials and colours to create the bedroom of your dreams. Download the new APP for iPad now. Design, Architecture & Designers at STYLEPARK. Welcome to VAL | Contemporary Furniture and DesignArt.
Wzornictwo przemysłowe - Industrial Design - Mindsailors Design Studio - Studio Wzornictwa Przemysłowego Mindsailors. MUT Design. Pic Arm Chair by Po Shun Leong. Home Collection. Diesel with Foscarini. Design Studio S. Artemide. 2014 Design Novelties Light + Building Environment and Landscape 2014 Architectural, Outdoor, Nord Light Novelties Master's Pieces IN - EI Issey Miyake Collection.
COORDINATION. Mikhail Belyaev — Product Design. NOLLT. Welcome to Herbst Produkt | Herbst Produkt. Sculptural Lighting by Graham Marjanovic. HIROOMI TAHARA. ID Magazine Served :: Gallery. SoundMilk™ on ID Magazine Served. Fischzug 1A. Es gab schon lange kein Update mehr, dabei ist wieder einiges passiert.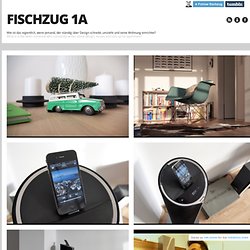 Allerdings auch negative Dinge. Zwei Wasserschäden haben die Wohnung derzeit in ein Schlachtfeld verwandelt und daher pausiert die Berichterstattung zwangsweise. Mit etwas Glück wird noch in diesem Monat aber alles fertig. Abwarten … Dafür war die Wohnung zwischendurch im deutschen Fernsehen. Stilsucht. Dima Loginoff Design. Bakery Design. Fabio Azzolina architetto. Design Lessons From India's Poorest Neighborhoods. "Jugaad" is a Hindi term referring to the ingenuity of citizens living in resource-constrained environments, a concept from which New Yorkers might derive some enlightenment.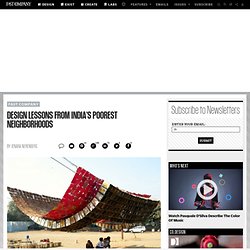 Enter Jugaad Urbanism: Resourceful Strategies for Indian Cities, an exhibition created with the help of curator Kanu Agrawal that opens at New York's Center for Architecture next week. The exhibition is "design by the people, for the people, of Delhi, Mumbai, Ahmedabad, and Pune," says Agrawal, and showcases everyday innovations of slum-dwelling residents and the designers and architects who work around them. Agrawal, a Delhi native, studied at New Delhi's School of Planning and Architecture and worked with the acclaimed Achyut P. Kanvinde, and later completed his Master's in Environmental Design from the Yale School of Architecture. Kanvinde was one of the first to bring modern design to India. Lorenzo Duran - Designaside.com - StumbleUpon.
L'artista spagnolo Lorenzo Duran si avvale delle foglie come tela per le sue incisioni.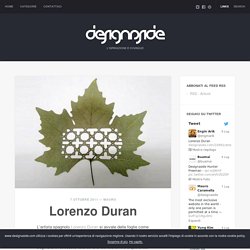 Dopo il lavaggio e l'essiccazione, rimuove con precisione chirurgica ed estrema cura i segmenti in eccesso, usando una tecnica simile a quella del tradizionale paper cutting. Quest'ultimo passo è ovviamente il più difficile vista la fragilità del materiale scelto, il risultatò di questo processo è una serie di affascinanti disegni geometrici incredibilmente belli e dilicati. Grazie a Francesca per il suggerimento. via: illusion.scene360.com Autore: Mauro Caramella.
Eyen Modular Lighting by Asobi. Design & Style. Stylish Urban.Pod Compact Vehicle For Convenient Driving in Busy City Traffic. The URBAN.POD compact vehicle has been designed for you to explore the urban jungle in style.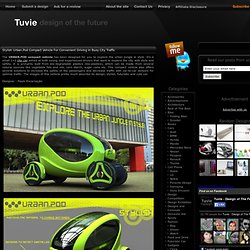 It's a small 1+2 city car aimed at both young and experienced drivers that want to explore the city with style and safety. It is primarily built from bio-degradable plastics (bio-plastics), which can be made from several natural sources like vegetable fats and oils, corn starch, sugar cane etc. This compact vehicle also offers several solutions to increase the safety of the passengers and decrease traffic with car-to-car sensors for optimal traffic. The images of this vehicle pretty much describe its design, stylish, futuristic and cute car. Designer : Paulo Encarnação. Fuori Salone Milano 2012: De Padova le novità Yuva, Keel, Railway - Design & Style. In occasione della Milano Design Week 2012, nello showroom di Corso Venezia, le novità della collezione DePadova sono sempre protagoniste all'interno della scenografica installazione, che invita ad entrare in un grande libro aperto, con pagine sinuose che rivelano e svelano le novità.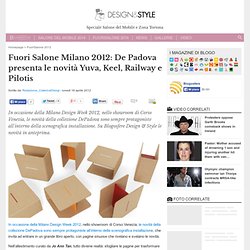 Nell'allestimento curato da Jo Ann Tan, tutto diviene realtà: sfogliare le pagine per trasformare le superfici in volumi, ricreare la sensazione tridimensionale per ritrovarsi in un vero e proprio catalogo firmato De Padova. I nuovi prodotti sono al centro della narrazione e creano relazione con tutto quello che li circonda, producendo allo stesso tempo mutamento e innovazione. È con questa idea che anche quest'anno De Padova si affaccia al Salone Internazionale del Mobile con la freschezza del cambiamento che viene dal carattere deciso e distintivo dei prodotti che suggerisce.
אלוהי הפרטים הקטנים | reDesign. Matali Crasset היא מעצבת מוצר, מעצבת פנים, תכשיטנית ואמנית, אבל יותר מכל – מטלי קרסט היא אייקון עוד קודם שפתחה סטודיו לעיצוב כבר הספיקה Matali Crasset לעבוד עם כוכבים כפיליפ סטארק ו-Denis Santachiara. ReDesign - מגזין בנושא אדריכלות, עיצוב ואמנות. PRODUCTS. METAPHYS lighting "hono" electric candle 2005 Good Design Award 2006 Red Dot Design Award 2006 JIDA Design Museum selected 2007 Japanesque modern Collection Candlelight sways in invisible faint flow of air.
The mysteriousness may be the charm of the candlelight. The first canadian webzine dedicated to global design. American Streamlined Design The World of Tomorrow David A. Hanks + Rosalind Pepall, April 16, 2007 Eskimo, Hair Dryer, Model 787, 1935-1940_Denis Farley_Montreal_Canada American Streamlined Design: The World of Tomorrow. This is the most comprehensive survey ever mounted on this style, inspired by the aerodynamic lines and the sleek curves of 1930s aircraft, trains and ships. עשרה מעצבי-על שאינם פיליפ סטארק « זבוב על הקיר. הקרקס של הארכיטקט והציירת: צ'ארלס וריי אימס.
Stylish Urban.Pod Compact Vehicle For Convenient Driving in Busy City Traffic.
---