Allykat
Literature & Poetry Sites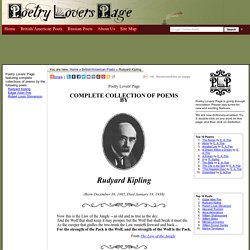 Kipling gained renown throughout the world as a poet and storyteller. He was also known as a leading supporter of the British Empire. As apparent from his stories and poems, Kipling interested himself in the romance and adventure which he found in Great Britain's colonial expansion. Kipling was born on Dec.30, 1865, in Bombay, where his father directed an art school.
Labyrinth of the Psychopath
www.yoshikojaeggi.com
Free Audio Books Indexed by the Authors Last Name A B C D E F G H I J K L M N O P Q R S T U V W X Y Z Collections The downloads are available in mp3 and in m4b audio book format for iTunes and the iPod. The advantage of using the iPod format is that it remembers where you stop in a file. The iTunes player software is available for free download here. New books will be added often! Send your book request to request@freeclassicaudiobooks.com FreeClassicAudioBooks.com All rights reserved 2012 sc1 Privacy Policy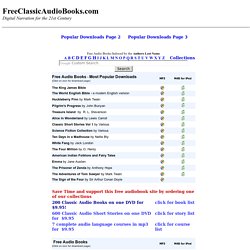 African American Poetry includes nearly 3,000 poems written by African-American poets in the late eighteenth and nineteenth centuries. American Poetry comprises over 40,000 poems by more than 200 American poets from the Colonial Period to the early twentieth century. The Faber Poetry Library spans the seventy-year history of this major publishing house, and includes the poetry of James Joyce, Siegfried Sassoon, T.S.