Music
80's Music Videos
"Groovin' High"
Who was the main composer of each Beatles song?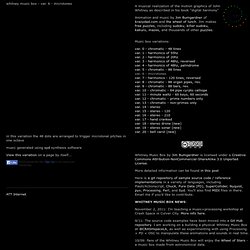 A musical realization of the motion graphics of John Whitney as described in his book "digital harmony" Animation and music by Jim Bumgardner of krazydad.com and the wheel of lunch . Jim makes free puzzles , including sudoku , killer sudoku , kakuro , mazes , and thousands of other puzzles .
6 - microtones
For as long as people have been making and recording music, people have been covering and reinterpreting music. While many covers are forgettable and easily dismissed, there are those that are so successful that they eclipse the source material. The below list is comprised of some of those exceptional covers that by various means and ways outshine their predecessors. Photo Courtesy: Last.fm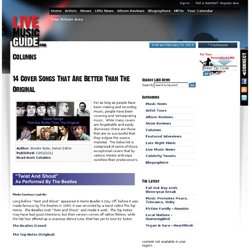 definitive-metal-family-tree.png (PNG grafiği, 1248x1464 piksel) - Ölçek: %37
Properties of musical modes
The modern musical modes consist of seven different scales related to the familiar major and minor keys, each with different properties and characteristics which distinguish them from one another. Called the Ionian , Dorian , Phrygian , Lydian , Mixolydian , Aeolian , and Locrian modes, each of these seven modal scales is composed of a particular arrangement of the diatonic tones of an octave . [ edit ] Mode characteristics Each mode has a characteristic scale degree and certain harmonic structures that give each its distinctive sound.