Baking
Confession time again ! You see these babies?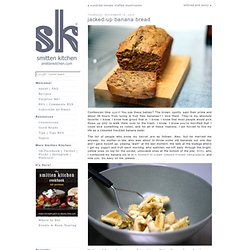 jacked-up banana bread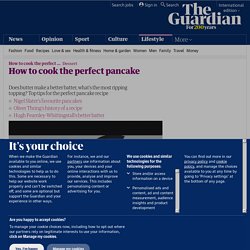 Felicity makes her perfect pancakes. Link to video: Perfect pancakes recipe With hot cross buns already staling on shelves, and mince pies surely mere months away, plum pudding and pancakes are the only two foods I can think of that unite the nation for but one day a year.
How to cook perfect pancakes | Life and style
Really, we all know the real reason why cupcakes are so popular.
The Best Cream Cheese Frosting Recipe
Hummingbird Cake Recipe
Happy autumn!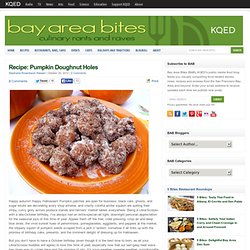 Recipe: Pumpkin Doughnut Holes » Bay Area Bites | KQED Food
My brain seems to have a constant, never-ending stream of thoughts relating to food. I'm sure many fellow food lovers can relate.
Snickers Cupcakes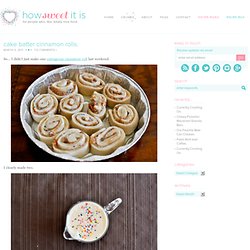 So… I didn't just make one outrageous cinnamon roll last weekend. I clearly made two. I think this is the end of the cake batter era.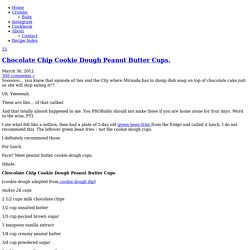 Soooooo… you know that episode of Sex and the City where Miranda has to dump dish soap on top of chocolate cake just so she will stop eating it??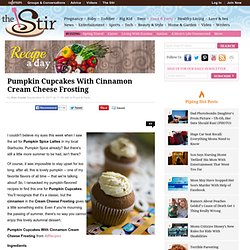 I couldn't believe my eyes this week when I saw the ad for Pumpkin Spice Lattes in my local Starbucks.
Zucchini Cupcakes and the BEST Cream Cheese Frosting
Mini Sticky Toffee Puddings
Hummingbird Cupcakes and Road Trippin' to Savannah
Mini Funfetti Cake Batter Cheesecakes
One of my favorite things about summer is having berries for breakfast, lunch, and dinner. When I buy berries I usually tend to lean towards strawberries, but this week when I saw how plump and colorful the blueberries were, I couldn't resist.
Blueberry-Lemon Crumb Bars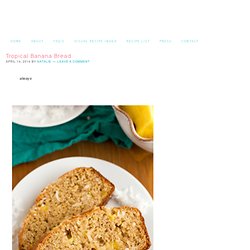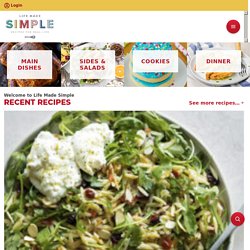 Cream-filled Hostess Style Cupcakes
I came across this idea on Martha Stewart's website a couple weeks ago and just couldn't help myself.
Mandy of What The Fruitcake ?!
Trio of Battenberg Cakes - Daring Bakers
These are probably the best chocolate chip cookies I've ever made. Actually, they're probably the best chocolate chip cookies that I've ever eaten.
heston's chocolate chip cookies | london bakes
Daring Bakers' June 2012 ~ Going Batty For the Jubilee
It is the month of June, and off we go to England and celebrate the Queen's Jubilee. Mandy of What The Fruitcake?!
Pink Vanilla Pocky Cake
Sometimes when you're stressed you need cake. Just a little 6-inch personal-size cake with flecks of vanilla bean throughout , and possibly surrounded with your favorite guilty pleasure - strawberry pocky.
Cinnamon Roll Cupcakes
These cinnamon roll cupcakes are just too cute! I took them to an early morning tailgate, and it was a great way to enjoy cinnamon rolls without the mess. In the interest of full disclosure, I wasn't entirely happy with how they turned out, but it was all my own error.