Cultura Generale
42. In The Hitchhiker's Guide to the Galaxy by Douglas Adams, the number 42 is the "Answer to the Ultimate Question of Life, the Universe, and Everything".
But he didn't say what the question was! Since today is Towel Day , let me reveal that now. TextFugu. Plan Your Free Online Education at Lifehacker U: Spring Semester 2012. Khan Academy. Distance Learning Courses and Adult Education - The Open University. Open Yale Courses. UC Berkeley Webcasts | Video and Podcasts: Lecture 1 Lecture 2: Demand and Supply Lecture 3: Demand and Supply - continued Lecture 4: Consumer Choice Lecture 5: Costs of Production Lecture 6: Competition, part 1.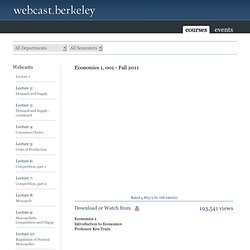 These Are the Greatest Geek Books of All Time, Readers Say | Underwire. InShare0 We revealed our ultimate reading list in "9 Essential Geek Books You Must Read Right Now" last week.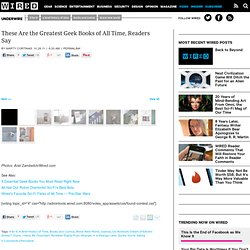 Now Wired.com readers have spoken, voting for their favorites from the list and submitting many awesome literary picks of their own. The must-read books listed in the gallery above didn't make the original roundup, but received the most attention from readers in our online voting. (The rules remain the same, namely no repeat authors on the list). The comments explaining what makes the books essential geek reading come from reader posts, unless otherwise credited. Famous Poets and Poems - Read and Enjoy Poetry. Il cane di Dio. Diego Marani ci narra le avventure di Domingo Salazar, detective al servizio di Dio, in un'Italia del futuro trasformata in una teocrazia.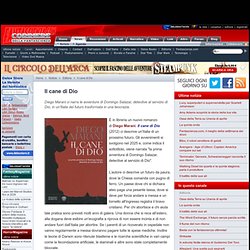 È in libreria un nuovo romanzo di Diego Marani. Il cane di Dio (2012) ci descrive un'Italia di un prossimo futuro. Gli avvenimenti si svolgono nel 2025 e, come indica il sottotitolo, viene narrata "la prima avventura di Domingo Salazar, detective al servizio di Dio". L'autore ci descrive un futuro da paura, dove la Chiesa comanda con pugno di ferro. Gödel, Escher, Bach: An Eternal Golden Braid. The Harvard Classics: A Free, Digital Collection.
During his days as Harvard's influential president, Charles W.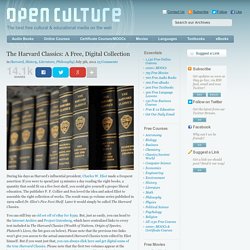 Eliot made a frequent assertion: If you were to spend just 15 minutes a day reading the right books, a quantity that could fit on a five foot shelf, you could give yourself a proper liberal education. The publisher P. F. Library and Archives - ARC-0001 Art Collins Papers, 1959-2005, 55.92 linear feet (l.f.)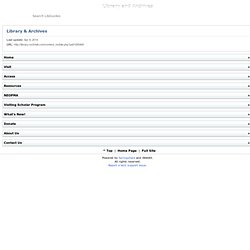 The Art Collins Papers span the years 1959 to 2005, with the bulk of the papers dating between 1986 and 2004. The collection provides rich documentation of Collins' role as an artist manager. Benediktinerstift Admont. Ebook Gratis: eBooks, Libri, Riviste e Fumetti Gratuiti. Nurse reveals the top 5 regrets people make on their deathbed | Arise India Forum - Dispel illusion and hatred..establish truth!! Author: Bronnie Ware For many years I worked in palliative care.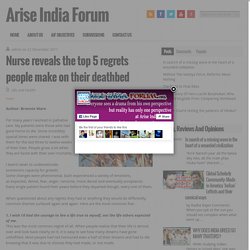 My patients were those who had gone home to die. Some incredibly special times were shared. I was with them for the last three to twelve weeks of their lives. 10 Lessons from Einstein. Gallery. Mark Zug art and illustration - Dune, and other Spaces. How Airplanes Fly. Please let me remind all of you--this material is copyrighted.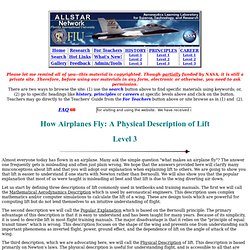 Though partially funded by NASA, it is still a private site. Therefore, before using our materials in any form, electronic or otherwise, you need to ask permission. There are two ways to browse the site: (1) use the search button above to find specific materials using keywords; or, (2) go to specific headings like history, principles or careers at specific levels above and click on the button. Teachers may go directly to the Teachers' Guide from the For Teachers button above or site browse as in (1) and (2). Earth, Atmospheric, and Planetary Sciences | 12.409 Hands-On Astronomy: Observing Stars and Planets, Spring 2002. Frontiers and Controversies in Astrophysics — Open Yale Courses.
About the Course This course focuses on three particularly interesting areas of astronomy that are advancing very rapidly: Extra-Solar Planets, Black Holes, and Dark Energy.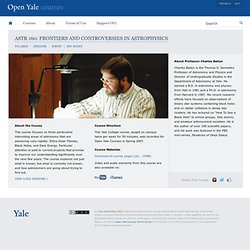 Particular attention is paid to current projects that promise to improve our understanding significantly over the next few years. The course explores not just what is known, but what is currently not known, and how astronomers are going about trying to find out. View class sessions » Anthropology | 21A.219 Law and Society, Spring 2003. Science, Technology, and Society | STS.003 The Rise of Modern Science, Fall 2010. Just build them. Hacker Typer.
---