Cultura Generale
42
In The Hitchhiker's Guide to the Galaxy by Douglas Adams, the number 42 is the "Answer to the Ultimate Question of Life, the Universe, and Everything". But he didn't say what the question was! Since today is Towel Day , let me reveal that now.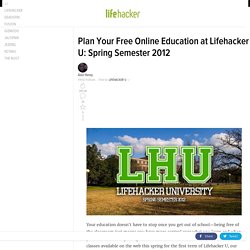 For those wanting to learn valuation and/or corporate finance, Professor Aswath Damodaran of NYU (author of several subjects in financial fields) hosts all his courses and coursework at his website damodaran.com.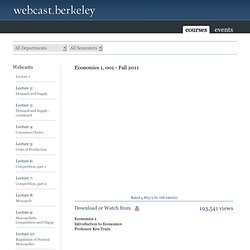 UC Berkeley Webcasts | Video and Podcasts:
Lecture 1 Lecture 2: Demand and Supply
These Are the Greatest Geek Books of All Time, Readers Say | Underwire
Diego Marani ci narra le avventure di Domingo Salazar, detective al servizio di Dio, in un'Italia del futuro trasformata in una teocrazia. È in libreria un nuovo romanzo di Diego Marani. Il cane di Dio (2012) ci descrive un'Italia di un prossimo futuro. Gli avvenimenti si svolgono nel 2025 e, come indica il sottotitolo, viene narrata "la prima avventura di Domingo Salazar, detective al servizio di Dio". L'autore ci descrive un futuro da paura, dove la Chiesa comanda con pugno di ferro.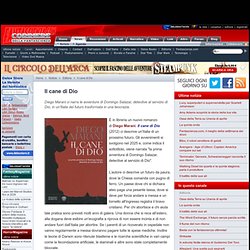 Il cane di Dio ∂ Fantascienza.com
Gödel, Escher, Bach: An Eternal Golden Braid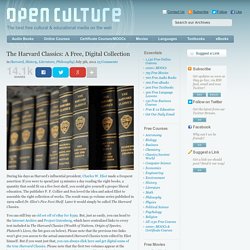 During his days as Harvard's influential president, Charles W.
ARC-0001 Art Collins Papers, 1959-2005, 55.92 linear feet (l.f.) The Art Collins Papers span the years 1959 to 2005, with the bulk of the papers dating between 1986 and 2004. The collection provides rich documentation of Collins' role as an artist manager.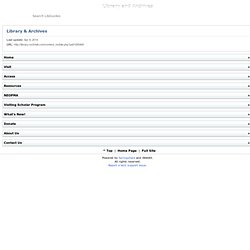 Library and Archives -
gallery
Mark Zug art and illustration - Dune, and other Spaces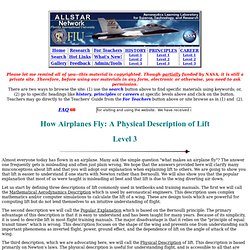 Please let me remind all of you--this material is copyrighted.
How Airplanes Fly
Earth, Atmospheric, and Planetary Sciences | 12.409 Hands-On Astronomy: Observing Stars and Planets, Spring 2002
About the Course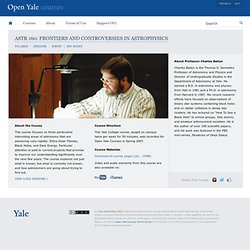 Frontiers and Controversies in Astrophysics — Open Yale Courses
Anthropology | 21A.219 Law and Society, Spring 2003
Science, Technology, and Society | STS.003 The Rise of Modern Science, Fall 2010