News/Blogs/Podcasts/Etc
The Bulletproof Executive. Technology Review: The Authority on the Future of Technology. Dropbox tech blog. Hackful App - Powerful iOS App for hackful.com. Ask YC: Where do you get international startup news.
Hacker News | News. Blogs/Podcasts/Etc | IT Security. Aussie Startups | Community for Entrepreneurs to share and learn. Hackful Europe. The Hacker News [ THN ] - Providing Information & Updates to Security Experts and Hackers.
News ‹ newshub.dhs.gov.au. Breaking news | Stories from Australia and the World. Canon defies same-sex marriage ban 6:30AM A GAY clergyman from Lincolnshire has married his partner, becoming the first ordained priest to break the Church of England's same-sex marriage ban.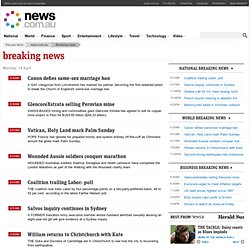 GlencoreXstrata selling Peruvian mine. Help Net Security - Security World. Advanced attackers go undetected for 229 days Posted on 11 April 2014. | A new FireEye report details the tactics used by threat actors to compromise organizations and steal data.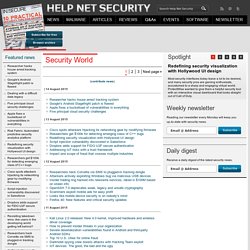 It also highlights emerging global threat actors, their suspected motives, as well as the types of targets and information they are after. AUSTRALIAN IT | Australian IT News & Technology. EXCLUSIVE Optus gears up for battle MITCHELL BINGEMANN OPTUS is set to make its biggest infrastructure investment in more than a decade in its ­mobile network this year.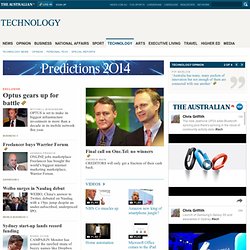 Freelancer buys Warrior Forum Hannah Francis ONLINE jobs marketplace Freelancer has bought the world's biggest internet marketing marketplace, Warrior Forum. Weibo surges in Nasdaq debut WEIBO, China's answer to Twitter, debuted on Nasdaq with a 19pc jump despite an under-subscribed, underpriced IPO. iTnews - For Australian Business - iTnews.com.au.
---