iOS | Platforms/Etc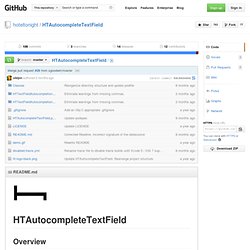 hoteltonight/HTAutocompleteTextField
README.md HTAutocompleteTextField Overview HTAutocompleteTextField is a subclass of UITextField that automatically displays text suggestions in real-time. This is perfect for automatically suggesting the domain as a user types an email address.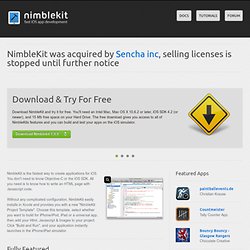 Develop native iOS apps with Html & Javascript.
Download NimbleKit and try it for free. You'll need an Intel Mac, Mac OS X 10.6.2 or later, iOS SDK 4.2 (or newer), and 15 Mb free space on your Hard Drive. The free download gives you access to all of NimbleKits features and you can build and test your apps on the iOS simulator. Download Nimblekit 1.9.9
Some great designers around the web have released great icons, interface PSDs, and other resources that help make designing iOS apps easier. Enjoy and make sure to thank the creator of whichever resources you use! Templates & PSDs Icon Template Michael Flarup's icon template is the best one available.
25 Free iOS Design Resources | Nathan Barry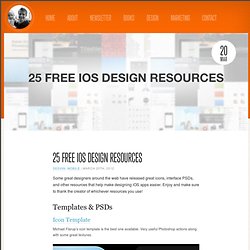 Dev Rocket - Photoshop panel plugin for iOS developers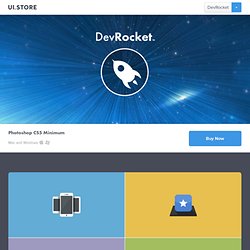 In purchasing the PRODUCT NAME, the purchasing designer has the right to use all included design elements in their own commercial and non-commercial works. The License does not provide the right for the designer to duplicate, distribute, reproduce or sell any of the PRODUCT NAME as they come. All parts of the PRODUCT NAME are licensed according to the license purchased. Disclaimer The PRODUCT NAME is provided 'as-is' without warranty of any kind. Ui Parade and cazoobi are not liable for any damages arising out of any defects in the materials.
iOS | Mobile - IT Security
Libraries/Toolkits/Etc | iOS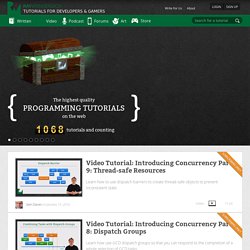 Reminder: Free Live Tech Talk (Reactive Cocoa) Tomorrow (Tuesday)! Check out our live tech talk on Reactive Cocoa with Colin Eberhardt and Justin Spahr-Summers! Video Tutorial: Beginner OpenGL ES and GLKit Part 5: 3D Transformation Learn how to use 3D transformations to move from a square to a cube: model, view, perspective, and viewport transformations. How to Save your Game's Data: Part 2/2 In the second part of this tutorial, you will be adding your own anti-cheat system as well as saving your game's data into iCloud.
Find out why Steve Dryall considers these online resources essentials for iOS developers, and then post your go-to links in the discussion. If you're like me, you're a serial bookmarker when it comes to using the web. Even if URLs could be remembered, why bother when you can just store them in a handy file for reference later? Even the earliest cellular phones had the ability to store phone numbers and with caller ID -- this transformed into another form of bookmarking.
Five links iOS developers should bookmark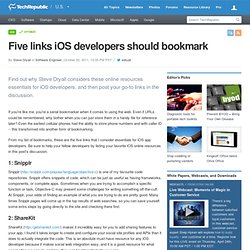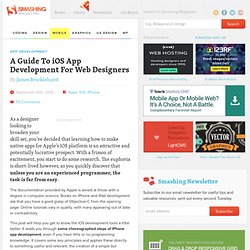 Advertisement As a designer looking to broaden your skill set, you've decided that learning how to make native apps for Apple's iOS platform is an attractive and potentially lucrative prospect. With a frisson of excitement, you start to do some research. The euphoria is short-lived however, as you quickly discover that unless you are an experienced programmer, the task is far from easy. The documentation provided by Apple is aimed at those with a degree in computer science. Books on iPhone and iPad development ask that you have a good grasp of Objective-C from the opening page.
Eric Silverberg - Google+ - Here is a list of all of the iOS 3rd party APIs and…
+Vous Recherche Images
Start Developing iOS Apps Today provides the perfect starting point for iOS development. On your Mac, you can create iOS apps that run on iPad, iPhone, and iPod touch. View this guide's four short modules as a gentle introduction to building your first app—including the tools you need and the major concepts and best practices that will ease your path. The first three modules each end with a tutorial, where you'll implement what you've learned.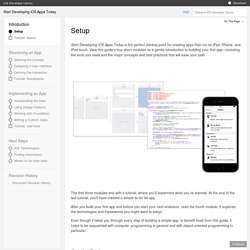 Posted: January 14th, 2012 | Author: Kent Nguyen | Filed under: iOS | Tags: coding style, css, function, html, php | 17 Comments » A dedication to the high-level programmers After almost a year learning Objective C and iOS programming, now I can say that I understand most of the materials available in StackOverflow and there is rarely any question that I don't know *how* to look for the answer.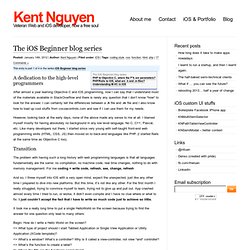 iOS Beginner blog series by Kent Nguyen, developer of Denso App
App Web: Discover Similar New Apps for iPhone & iPad - Powered by App Store Rankings
Controls: Filter: Drag along an axis Remove Filter: Click the axis background Drag Filter to help visualize the relation —————— : Average line About:
Visualizing the iOS App Store - Apps Summary - App Store Rankings
Though we're a long way off from Hal or Her, we should never forget about the billions of other people out there for us to talk to. Read more Of all the one-dimensional data types out there, URIs reign supreme. Here, in a single, human-parsable string, is every conceivable piece of information necessary to encode the location of any piece of information that has, does, and will ever exist on a computer.
NSHipster | Blog
iOS Accessibility – A Useful Guide For Testing | Rosie Land
It's scary to think, but around 7 years ago (I think!) I use to do a fair amount of web accessibility testing work. It was still an evolving and much discussed topic.
<i><i><i><i><i><i><i><i><i>This post is #11 in DailyTekk's famous Top 100 series which explores the best startups, gadgets, apps, websites and services in a given category. Total items listed: 113. Time to compile: 6+ hours. Follow @DailyTekk on Twitter to make sure you don't miss a week! </i></i></i></i></i></i></i></i></i> </i>*}
2136 open source and commercial UIcomponents for iOS and OS X. Sort: Date Rating
Chariot Solutions: Securing Data in iOS
Skala Preview from Bjango