Aksha140994
Akshata
DIY Picture Tiles - You Will Never Buy a Photo Frame Again. Lately I've been having this huge urge to decorate the house.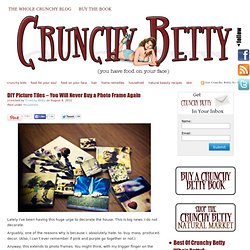 This is big news. I do not decorate. Arguably, one of the reasons why is because I. absolutely. hate. to. buy. mass. produced. decor. (Also, I can't ever remember if pink and purple go together or not.) Anyway, this extends to photo frames. 25 Spectacular Movies You (Probably) Haven't Seen.
Midnight in Paris Woody Allen's latest places starving writer Owen Wilson in Paris with his fiancée, Rachel McAdams.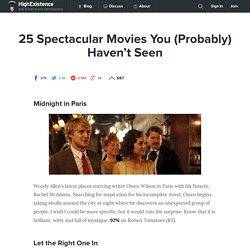 Searching for inspiration for his incomplete novel, Owen begins taking strolls around the city at night where he discovers an unexpected group of people. The Perfect Gift: Yarn Ball Bookmark. Created by Jane from See Jane Blog .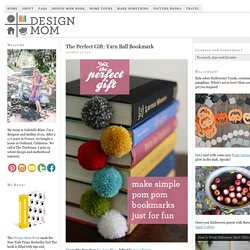 Edited by Amy Christie. Has the weather turned cold where you live? In my neighborhood, temperatures have dropped and my instincts are to spend the day cozied up with a favorite book and favorite mug full of hot cocoa. Are you the same? I'm sure you have many fellow book worms in your neighborhood, so I thought it would be fun to create a charming little bookmark that would make a great anytime gift for anyone that needs a little fall comfort. 15 DIY crafts you need to make right now. It's cold, it's raining and quite frankly, it's utterly miserable outside at the moment.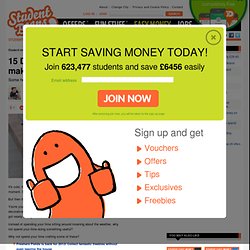 So stay in! But then it hits you. It's not that great inside either. You're young, so you haven't got all of that furniture and all of the little decorative trinkets that accumulate over time, and if you have, you haven't got nearly enough. Songs to lie on your bed and stare at the ceiling to. Free All-in-One Graphic Design Starter Kit.
Graphic design has an amazing community.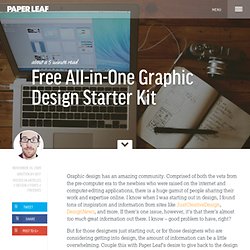 Comprised of both the vets from the pre-computer era to the newbies who were raised on the internet and computer-editing applications, there is a huge gamut of people sharing their work and expertise online. I know when I was starting out in design, I found tons of inspiration and information from sites like JustCreativeDesign, DesignNewz, and more. If there's one issue, however, it's that there's almost too much great information out there. I know – good problem to have, right? But for those designers just starting out, or for those designers who are considering getting into design, the amount of information can be a little overwhelming. Crazy paper thing. 25 DIY Handmade Gift Tutorials Part 2.
I love handmade gifts!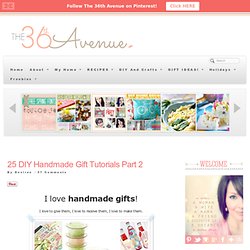 I love to give them, I love to receive them, I love to make them. In our home May is a crazy month! We have Mother's Day, our Anniversary and not just one but 2 birthdays. 25 Handmade Gifts Under $5. If your gift list is long and your budget is small here are some great Handmade Gifts that you can make.
Keep in mind that handmade items are not just beautiful but special… Southern Ghost Stories, Folktales, Storytelling: The Moonlit Road.com - StumbleUpon. How to Wear a Scarf with Any Neckline. With so many opportunities for scarf styling ahead, we figured it was time to put our Knot Library to the test!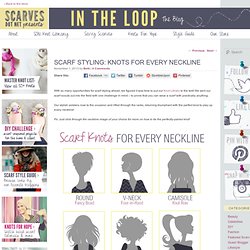 We sent our scarf scouts out into the field with one challenge in mind – to prove that you can wear a scarf with practically anything. Our stylish soldiers rose to the occasion and rifled through the racks, returning triumphant with the perfect knot to play up every neckline! Ps. 100 Life Hacks That Make Life Easier. - StumbleUpon.
---
amsika Apr 16 2013

Hi, welcome to Pearltrees. You can now cultivate your interests. Add pearls and pick those you discover in others' accounts. You'll be able to retrieve them on iPhone, iPad or any computer. If you have questions, simply reply to my comment. Keep pearling!
---