Music
Otomata. New!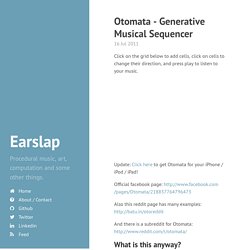 If you like Otomata, check out my new instrument Circuli by clicking here! Update: Click here to get Otomata for your iPhone / iPod / iPad! RainyMood.com: Rain makes everything better. Relaxation audio.
Youtube staff
Stereomood – emotional internet radio - music for my mood and activities. BIRA.FM // Keyif,yalnız gitmez. Listen to a Wall of rock Music. StumbleUpon. The Ultimate Road Trip Playlist — 50 Best Road Trip Songs | The Jetpacker. No road trip is complete without a playlist of songs that capture the spirit of traveling on the open road.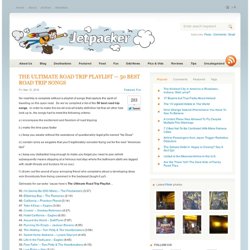 So we've compiled a list of the 50 best road trip songs . In order to make this be-all end-all totally definitive list that all other lists look up to, the songs had to meet the following criteria: a.) encompass the excitement and freedom of road tripping. The Beatles Player.
---