Geopolitic and Intelligence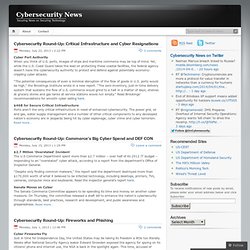 Cybersecurity Round-Up: Critical Infrastructure and Cyber Resignations Monday, July 22, 2013 | 2:22 PM Cyber Port Authority When you think of U.S. ports, images of ships and maritime commerce may be top of mind. Yet, while the U.S.
Cybersecurity News
To Inform is to Influence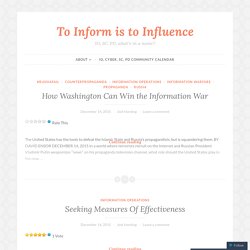 i 1 Vote As this year draws to a close I must issue an apology.
Maintenant que les négociations sont bien lancées sur le dossier nucléaire iranien, le jeu diplomatique avec Téhéran s'ouvre. Si un accord est loin d'être acquis, la perspective d'un compromis a suffi à ouvrir les vannes. Les Occidentaux et leurs concurrents se bousculent pour bénéficier de l'accès escompté à un marché de près de 80 millions d'habitants dans un pays qui sera pour longtemps l'une des premières puissances pétrolières, avec des besoins d'investissements considérables.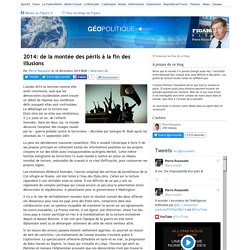 Posted at 11:47 AM ET, 03/15/2011 Charlie Sheen, Anna Chapman marry, flee in UFO By Jeff Stein
Spy Talk - Jeff Stein's intelligence for thinking people.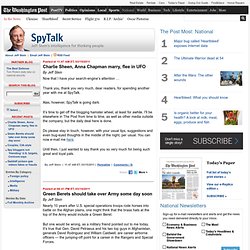 Situation Report: Expert analysis, briefings and commentary from across the political spectrum. Preserving Ukraine's European Choice by Stephen Larrabee, 24 Dec -- "With tens of thousands defiant protestors marching in the streets of Kiev, the crisis in Ukraine continues to evolve with no clear resolution in sight. At stake are Ukraine's future political orientation and the balance of power in Central Europe. ..." Putin's Pardons by Olga Oliker, 23 Dec -- "There's an old Soviet-era joke about Vladimir Lenin, a play on all the stories of the kind, grandfatherly figure schoolchildren in the USSR heard endlessly.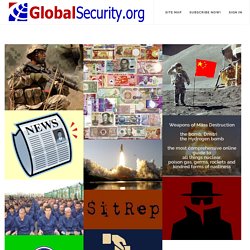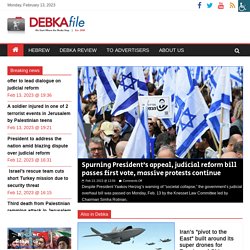 A commanding and controversial figure in Israel's military and political history, Ariel Sharon, Israel's 11th prime minister, born on Feb. 26, 1928, died aged 85, on Saturday, Jan. 11, 2014. A victorious, innovative and often maverick general, his power-motivated, divisive style in politics won him the eponym of "bulldozer." A hawk and early champion of Jewish settlement, Sharon underwent a remarkable transformation in 2005 to orchestrate Israel's unilateral withdrawal from the Gaza Strip against stiff party and popular opposition. His last eight years were spent in a stroke-induced coma from which he never recovered.