Interesting/Inspirational Stories/Pages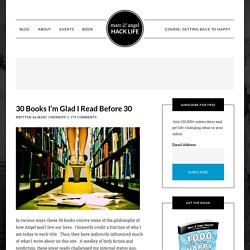 post written by: Marc Chernoff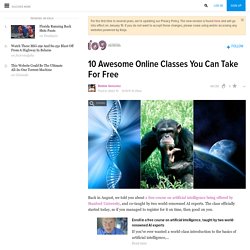 SExpand Back in August, we told you about a free course on artificial intelligence being offered by Stanford University, and co-taught by two world-renowned AI experts.
(With last update date)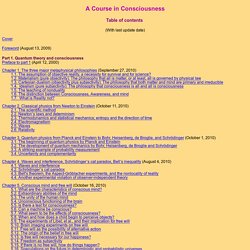 Hans Rosling shows the best stats you've ever seen | Video on TED.com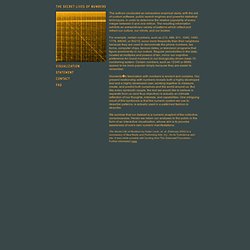 The authors conducted an exhaustive empirical study, with the aid of custom software, public search engines and powerful statistical techniques, in order to determine the relative popularity of every integer between 0 and one million.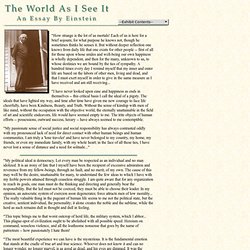 "How strange is the lot of us mortals! Each of us is here for a brief sojourn; for what purpose he knows not, though he sometimes thinks he senses it. But without deeper reflection one knows from daily life that one exists for other people -- first of all for those upon whose smiles and well-being our own happiness is wholly dependent, and then for the many, unknown to us, to whose destinies we are bound by the ties of sympathy.
"Great moments often catch us unawares…." By Kent Nerburn There was a time in my life twenty years ago when I was driving a cab for a living. It was a cowboy's life, a gambler's life, a life for someone who wanted no boss, constant movement and the thrill of a dice roll every time a new passenger got into the cab. What I didn't count on when I took the job was that it was also a ministry. Because I drove the night shift, my cab became a rolling confessional.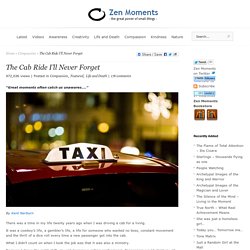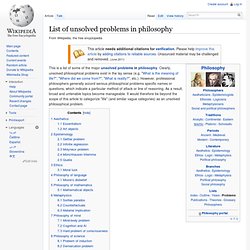 This is a list of some of the major unsolved problems in philosophy. Clearly, unsolved philosophical problems exist in the lay sense (e.g.
post written by: Marc Chernoff Email Since its inception eighteen months ago, our sister site Makes Me Think (MMT) has truly evolved into a remarkable online community.