Loisirs
cows & cows & cows‬‏
Dans la famille Yamakasi, le grand-père
Handmade Nation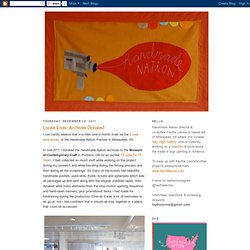 I've said it before & I'll say it again, the continual support for Handmade Nation has and will keep blowing my mind. I just spent the last hour updating the screenings for the remainder of 2010 and into 2011 (ALASKA!!). This summer has been good to me with a full 2 months without getting on a plane, but now things are picking up and I realized I know what I am doing every single day through January.
Callas et Onassis [Callas e Onassis] (2005)
[Compagnie de Théâtre de l'Opprimé N.A.J.E. (théâtre-forum)]
Rojadirecta.com - veetle
SanZ SanS - Bar Restaurant Club
Bizz'Art - Accueil
Beaucoup d'entre vous les connaissent désormais : 3 chanteuses et chanteurs dotés d'une grosse énergie, des musiciens funky armés pour la teuf et un ensemble qui va vous propulser sur le dancefloor aux sons de classiques d'Aretha Franklin, des Jacksons, Stevie Wonder ou encore Beyoncé… 21h - 10€ Avec ses airs de loft new yorkais, le Bizz'Art est devenu LE lieu incontournable des amateurs de Musiques Soul à Paris, mais aussi une adresse reconnue pour les aficionados des ambiances latino-brésiliennes (Bal Forro du mercredi, Bal Tango du dimanche, Salsa…) Que ce soit pour diner en musique, pour assister aux concerts, pour siroter un verre au bar, pourdanser sur les mix des Dj's toute la nuit, ou pour faire tout cela à la fois…Notre équipe sera ravie de vous accueillir ! BIZZ'ART vous réserve des INVITATIONS AUX EVENEMENTS ou du CHAMPAGNE POUR VOTRE ANNIVERSAIRE*… Pour en savoir plus et en bénéficier, pensez à vous inscrire sur notre site et à réserver!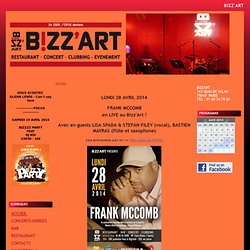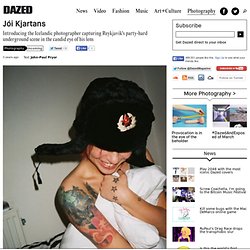 Jói Kjartans is an Icelandic photographer who goes through rolls of film like Tony Montana went through product. He spends practically every moment he can shooting whatever catches his eye and he has an uncanny ability to capture the essential spirit of his subjects, all of whom he tends to shoot in moments of transition. He recently assisted one of Dazed's most eminent friends and family members, Magnus Unnar in New York, and is more than ready to step out of the shadows and into the light.
Jói Kjartans