Loisirs
cows & cows & cows‬‏
Les Yamakasi ont popularisé la discipline du Parkour, cette gymnastique urbaine consistant à se mouvoir sur le bitume en sautillant d'un obstacle à l'autre, chaque parcelle de la ville moderne devenant un appel à la cascade et à l'acrobatie. Inventé au milieu des années 1990 dans les grands ensembles des banlieues françaises, le Parkour pourrait toutefois avoir un grand-père fondateur en la personne de ce jeune homme. Lequel avait déjà poussé l'affaire jusqu'à un certain niveau dans les années 1930, avec un vrai talent et une bonne dose d'inconscience.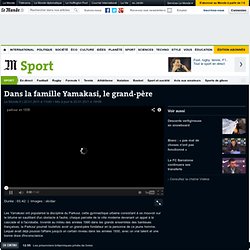 Dans la famille Yamakasi, le grand-père
Handmade Nation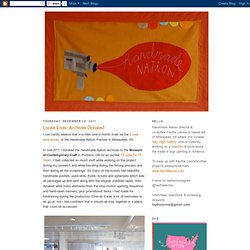 I've said it before & I'll say it again, the continual support for Handmade Nation has and will keep blowing my mind. I just spent the last hour updating the screenings for the remainder of 2010 and into 2011 (ALASKA!!). This summer has been good to me with a full 2 months without getting on a plane, but now things are picking up and I realized I know what I am doing every single day through January.
Callas et Onassis [Callas e Onassis] (2005)
[Compagnie de Théâtre de l'Opprimé N.A.J.E. (théâtre-forum)]
Rojadirecta.com - veetle
SanZ SanS - Bar Restaurant Club
Bizz'Art - Accueil
Soulman de génie Frank McComb manie la musique comme sa langue maternelle. Chanteur et pianiste virtuose - nommé comme étant l'un des 27 meilleurs claviéristes de tous les temps par "Music Radar" - il représente le courant le plus authentique de la scène soul jazz blues pop, dont il est un acteur au talent rare et recherché.. Parmi ses trèsnombreuses collaborations Prince, Branford Marsalis, George Duke, Fred Hammond, John P. Kee, Chaka Khan, D.J. Jazzy Jeff and the Fresh Prince (Will Smith), Frankie Beverly and Maze, Teena Marie, Lalah Hathaway, Philip Bailey, Teddy Pendergrass et bien d'autres…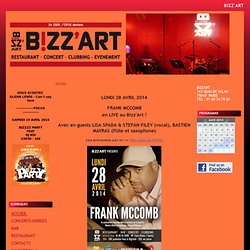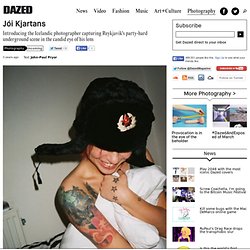 Jói Kjartans is an Icelandic photographer who goes through rolls of film like Tony Montana went through product. He spends practically every moment he can shooting whatever catches his eye and he has an uncanny ability to capture the essential spirit of his subjects, all of whom he tends to shoot in moments of transition. He recently assisted one of Dazed's most eminent friends and family members, Magnus Unnar in New York, and is more than ready to step out of the shadows and into the light.
Jói Kjartans