Son
Mon Légionnaire by POTOCHKINE on SoundCloud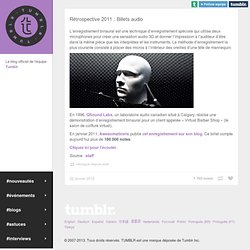 L'enregistrement binaural est une technique d'enregistrement spéciale qui utilise deux microphones pour créer une sensation audio 3D et donner l'impression à l'auditeur d'être dans la même pièce que les interprètes et les instruments. La méthode d'enregistrement la plus courante consiste à placer des micros à l'intérieur des oreilles d'une tête de mannequin. En 1996, QSound Labs, un laboratoire audio canadien situé à Calgary, réalise une démonstration d'enregistrement binaural pour un client appelée « Virtual Barber Shop » (le salon de coiffure virtuel). En janvier 2011, Awesomaticeric publie cet enregistrement sur son blog. Ce billet compte aujourd'hui plus de 180 000 notes. Cliquez ici pour l'écouter.
Le blog de l'équipe - « Virtual Barber Shop »
Hell to the fucking yeah.
beatlab - make music together
let's get started making music... 1draw on the grid with your mouse to make a beatshow me2 save your track and share it with friends. show me3 out of ideas? roll the dice and start remixing. show me4 explore the beatlab community show me For more tips, tutorials vidoes, and FAQs, check out our community wiki. You can use the following keyboard shortcuts while composing a track.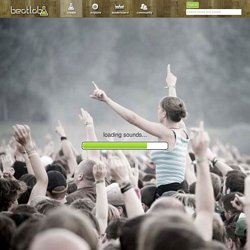 Six sites de streaming qui peuvent remplacer Deezer et Spotify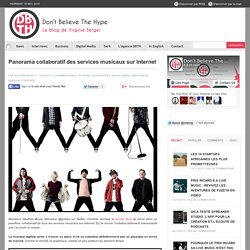 Monsieur Gauthier Bouly, Monsieur @gotsky sur Twitter, l'homme derrière le Gotsky Blog se lance dans un pearltree collaboratif de tous les services musicaux sur Internet. Et j'ai trouvé l'initiative tellement interessante que j'ai voulu la relayer. La musique digitale peine à trouver sa place et ne se substitue définitivement pas au physique en terme de marché, comme le montre ce graphique, visible un peu partout ces derniers temps: Paradoxalement, la musique est omniprésente sur Internet. Les services web pour écouter, diffuser, analyser, partager, boutiquer sa musique sont légions. J'essaye de les répertorier sur mon blog et sur mon twitter, mais il me manquait un endroit où stocker et organiser ces sites.
Panorama collaboratif des services musicaux sur Internet
RadioReference.com - Scanner Frequencies and Radio Frequency Reference
You are listening to Los Angeles
You are listening to New York
Common Buttonquail (Turnix sylvaticus) · female, song Tero Linjama Tero Linjama recently uploaded a recording of Common Buttonquail Turnix sylvaticus sylvaticus from Morocco. There are historical records from 6 countries in the Mediterranean, but at this moment the population in Morocco is the only one known. After lack of sightings in the 1990's it was considered extinct there.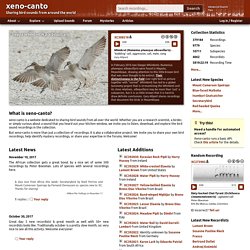 xeno-canto :: Sharing bird sounds from around the world
Edison's Files Reveal the Only Known Voice Recording of Someone Born in the 18th Century - Rebecca J. Rosen - Technology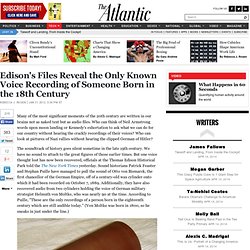 Many of the most significant moments of the 20th century are written in our brains not as naked text but as audio files. Who can think of Neil Armstrong words upon moon landing or Kennedy's exhortation to ask what we can do for our country without hearing the crackly recordings of their voices? Who can look at pictures of Nazi rallies without hearing the clipped German of Hitler?
Les Tontons Scalpeurs