Google how to
Plan your digital afterlife with Inactive Account Manager
Posted by Andreas Tuerk, Product Manager Not many of us like thinking about death — especially our own. But making plans for what happens after you're gone is really important for the people you leave behind. So today, we're launching a new feature that makes it easy to tell Google what you want done with your digital assets when you die or can no longer use your account. The feature is called Inactive Account Manager — not a great name, we know — and you'll find it on your Google Account settings page. You can tell us what to do with your Gmail messages and data from several other Google services if your account becomes inactive for any reason.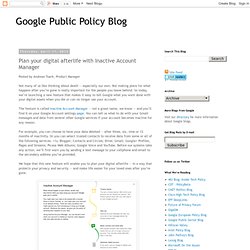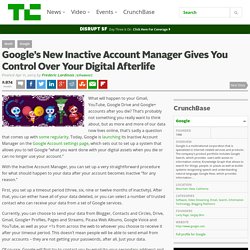 What will happen to your Gmail, YouTube, Google Drive and Google+ accounts after you die? That's probably not something you really want to think about, but as more and more of our data now lives online, that's sadly a question that comes up with some regularity. Today, Google is launching its Inactive Account Manager on the Google Account settings page, which sets out to set up a system that allows you to tell Google "what you want done with your digital assets when you die or can no longer use your account."
Google's New Inactive Account Manager Gives You Control Over Your Digital Afterlife
Produits – Google Apps for Business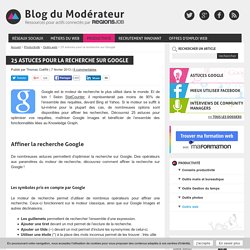 Google est le moteur de recherche le plus utilisé dans le monde. Et de loin ! Selon StatCounter, il représenterait pas moins de 90% de l'ensemble des requêtes, devant Bing et Yahoo. Si le moteur se suffit à lui-même pour la plupart des cas, de nombreuses options sont disponibles pour affiner les recherches. Découvrez 25 astuces pour optimiser vos requêtes, maîtriser Google Images et bénéficier de l'ensemble des fonctionnalités liées au Knowledge Graph. Affiner la recherche Google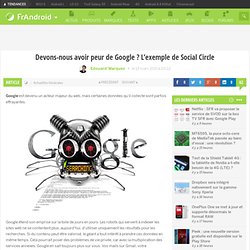 Devons-nous avoir peur de Google ? L'exemple de Social Circle « FrAndroid Communauté Android
Google est devenu un acteur majeur du web, mais certaines données qu'il collecte sont parfois effrayantes. Google étend son emprise sur la toile de jours en jours. Les robots qui servent à indexer les sites web ne se contentent plus, aujourd'hui, d'utiliser uniquement les résultats pour les recherches. Si du contenu peut-être valorisé, le géant a tout intérêt à prendre ces données en même temps.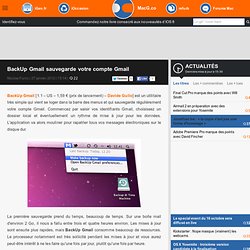 BackUp Gmail sauvegarde votre compte Gmail
BackUp Gmail [1.1 – US – 1,59 € (prix de lancement) – Davide Gullo] est un utilitaire très simple qui vient se loger dans la barre des menus et qui sauvegarde régulièrement votre compte Gmail. Commencez par saisir vos identifiants Gmail, choisissez un dossier local et éventuellement un rythme de mise à jour pour les données. L'application va alors mouliner pour rapatrier tous vos messages électroniques sur le disque dur.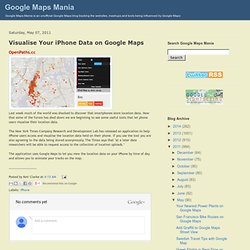 Visualise Your iPhone Data on Google Maps
OpenPaths.cc Last week much of the world was shocked to discover that smartphones store location data. Now that some of the furore has died down we are beginning to see some useful tools that let phone users visualise their location data.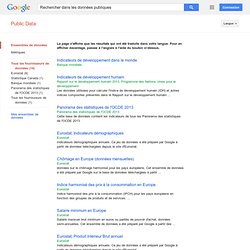 Who enjoys the fastest internet? South Koreans do, according to Ookla- the average South Korean Internet connection is more than 3x faster than the average connection in the US. Eastern European countries like Latvia and Lithuania are also at the top of the pool.
Google Custom Search n'est pas un nouvel outil. Cependant, et pour celles et ceux qui ne l'ont pas encore exploré, il permet de faciliter certaines recherches répétitives sur les pages Facebook, les commentaires de blogs, les forums… Voire de fournir un support de diffusion de l'information intéressant. Voyons pourquoi, et comment construire son propre moteur de recherche social. Bien évidemment, les spécialistes et techniciens de la veille connaissent déjà cet outil et sont pour la plupart passés au niveau au-dessus, notamment avec Yahoo Pipes (outil dont j'essaierai de vous présenter une approche du même style bientôt).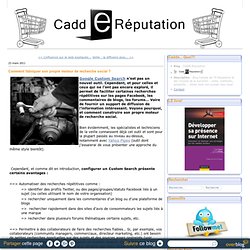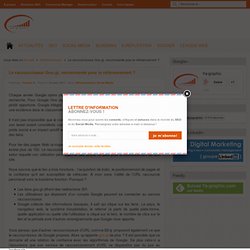 Chaque année Google opère plus de 400 changements de ses algorithmes de moteur de recherche. Pour Google l'ère du partage à grande échelle, celle des réseaux sociaux, est plutôt opportune. Google intègre le réseautage social dans ses algorithmes ce qui suppose une incidence dans le classement de milliards de pages de sites Web.
Le raccourcisseur Goo.gl, recommandé pour le référencement ?
▶ AdWords Ready Creatives
Developers Live