Art contemporain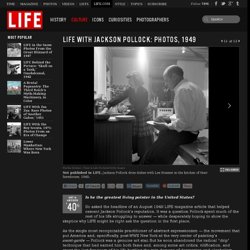 Is he the greatest living painter in the United States? So asked the headline of an August 1949 LIFE magazine article that helped cement Jackson Pollock's reputation. It was a question Pollock spent much of the rest of his life struggling to answer — while desperately hoping to show the skeptics why LIFE might be right to even ask the question in the first place.
Jackson Pollock: Unpublished Photos by agnesdelmotte Feb 13
Afin de vous accompagner au mieux lors de votre venue au Centre Pompidou, nous proposons différentes offres de médiation et de formation : visite, atelier, promenade, parcours, formation à la carte avec un souci constant, celui de répondre au mieux à vos attentes. Les visites de groupe peuvent s'effectuer avec un conférencier (25 personnes maximum), ou sans conférencier. Offres avec conférencier Visites des collections permanentes et des expositions: tous les jours sauf le mardi, de 9h30 à 19h.
ROBERT RAUSCHENBERG, COMBINES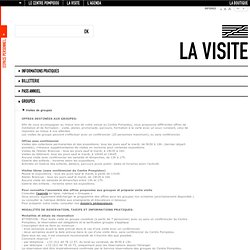 Robert Rauschenberg (Getty Museum)
copenhagen's louisiana museum exhibited david hockney's digital paintings in 'me draw on iPad' presented at the louisiana museum of modern art in copenhagen, 'me draw on iPad' is an exhibition of the digital paintings created by british artist david hockney using the iPhone and iPad with the 'brushes' app. the installation includes 20 touch iPods and 20 iPads mounted along the walls, on each of which several paintings are exhibited on a sequential loop. a large-format triptych slide show directed by hockney displays additional works, while several projections showcase footage of hockney's process and a start-to-finish animation playback of several pieces. over the course of the exhibition, hockney occasionally sent new iPad drawings via e-mail to be added to the show, illustrating an interesting potential that the digital medium offers for museum exhibition.
exhibition of the digital paintings
created by british artist david hockney using the iPhone and iPad with the 'brushes' app. by agnesdelmotte Nov 22