Art contemporain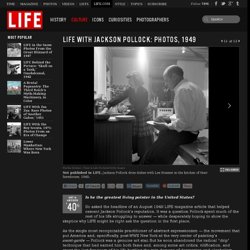 Is he the greatest living painter in the United States? So asked the headline of an August 1949 LIFE magazine article that helped cement Jackson Pollock's reputation. It was a question Pollock spent much of the rest of his life struggling to answer — while desperately hoping to show the skeptics why LIFE might be right to even ask the question in the first place.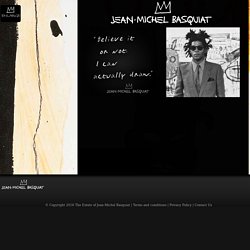 NOTIFICATION FROM AUTHENTICATION COMMITTEE The Authentication Committee of the Estate of Jean-Michel Basquiat announced that it will dissolve in September 2012 and no longer consider applications thereafter. The Authentication Committee has been in existence for eighteen years and has reviewed over 2,000 works of art. It believes that it has fulfilled its goal of providing the public with an opportunity to obtain an opinion as to the authenticity of works purportedly created by Jean-Michel Basquiat.
Afin de vous accompagner au mieux lors de votre venue au Centre Pompidou, nous proposons différentes offres de médiation et de formation : visite, atelier, promenade, parcours, formation à la carte avec un souci constant, celui de répondre au mieux à vos attentes. Les visites de groupe peuvent s'effectuer avec un conférencier (25 personnes maximum), ou sans conférencier. Offres avec conférencier Visites des collections permanentes et des expositions: tous les jours sauf le mardi, de 9h30 à 19h.
ROBERT RAUSCHENBERG, COMBINES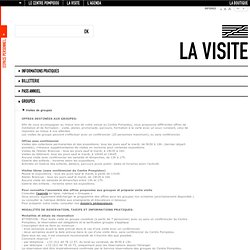 Robert Rauschenberg (Getty Museum)