Sewing
I realized this afternoon that I basically explain this technique to an Etsy Labs visitor at least once a day, but had never put the instructions online. So, here it is.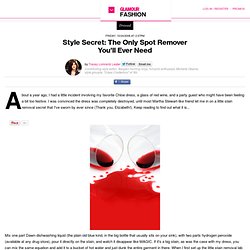 About a year ago, I had a little incident involving my favorite Chloe dress, a glass of red wine, and a party guest who might have been feeling a bit too festive. I was convinced the dress was completely destroyed, until most Martha Stewart-like friend let me in on a little stain removal secret that I've sworn by ever since (Thank you, Elizabeth!).
Style Secret: The Only Spot Remover Youll Ever Need: Slaves to Fashion:...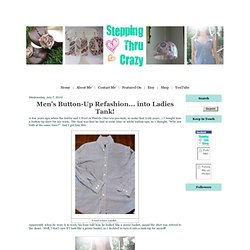 A few years ago, when the hubby and I lived in Florida (this was pre-kids, so make that 5-ish years...) I bought him a button-up shirt for his work.
As promised, I have completed the tutorial and the pattern for the "Be My Valentine – Piggy Pillow" , which was published 3 weeks ago.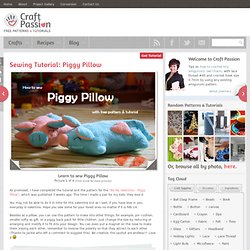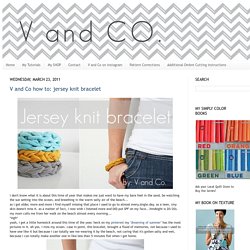 i don't know what it is about this time of year that makes me just want to have my bare feet in the sand, be watching the sun setting into the ocean, and breathing in the warm salty air of the beach... as i get older, more and more i find myself missing that place i used to go to almost every.single.day. as a teen. (my skin doesn't miss it. as a matter of fact, i now wish i listened more and DID put SPF on my face...hindsight is 20/20). my mom calls me from her walk on the beach almost every morning... *sigh* yeah, i get a little homesick around this time of the year. heck on my pinterest my "dreaming of summer" has the most pictures in it. ah yes. i miss my ocean. case in point. this bracelet, brought a flood of memories, not because i used to have one like it but because i can totally see me wearing it by the beach, not caring that it's gotten salty and wet, because i can totally make another one in like less than 5 minutes flat when i get home.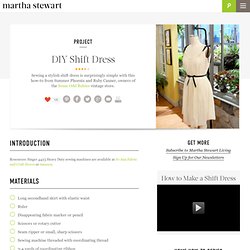 Sewing a stylish shift dress is surprisingly simple with this how-to from Summer Phoenix and Ruby Canner, owners of the Some Odd Rubies vintage store. Tools and Materials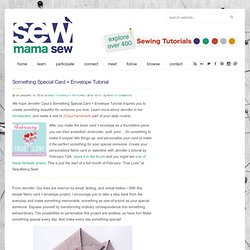 We hope Jennifer Casa's Something Special Card + Envelope Tutorial inspires you to create something beautiful for someone you love.
Build this Hula Hoop Rug and other fun t-shirt crafts.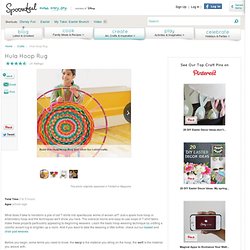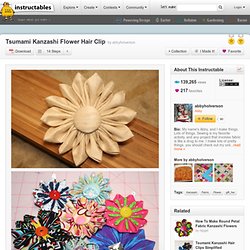 I have recently discovered these beautiful folded flowers, and I absolutely cannot stop making them.
I'm sure that many of you, like me, are on an eternal quest for organization.