London
Méridien de Greenwich
Un article de Wikipédia, l'encyclopédie libre. Emplacement du méridien de Greenwich (ligne rouge verticale) sur un planisphère Le méridien de Greenwich est le méridien qui sert de référence internationale de longitude, d'où son nom de « méridien origine ».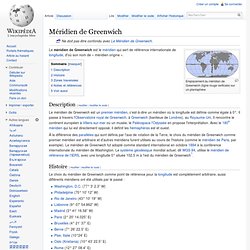 The Circus was created by John Nash as part of the future King George IV's plan to connect Carlton House - where the Prince Regent resided - with Regent's Park.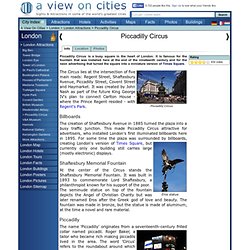 The british museum it's a particular museum because there are many works. The paintings i saw were beautiful. Mummies were not impressive because they were too much aged. The exhibition on former Egypt was very enriching. by adrienmartin Jan 20
Polynesia
The islands of the eastern Pacific are known as Polynesia, from the Greek for 'many islands'. They lie across a vast stretch of ocean from Hawaii in the north, to New Zealand in the south and Easter Island in the east.
Towards the end of the fourth millennium BC several independent city-states were unified to form a single state, marking the beginning of over 3,000 years of pharaonic civilisation in the Nile Valley. Fertile earth left behind after the yearly Nile flood provided the basis for Egypt's agricultural prosperity, a key factor in the longevity of the civilisation.
Ancient Egypt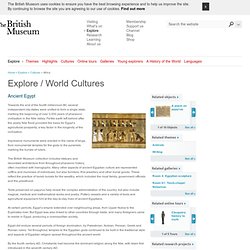 During the twelfth century AD the Mexica were a small and obscure tribe searching for a new homeland. Eventually they settled in the Valley of Mexico and founded their capital, Tenochtitlan, in 1345.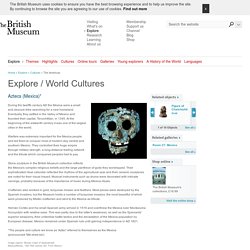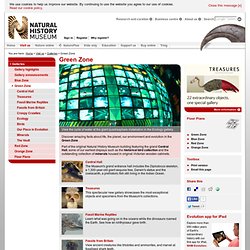 Central Hall The Museum's grand entrance hall includes the Diplodocus skeleton, a 1,300-year-old giant sequoia tree, Darwin's statue and the coelacanth, a prehistoric fish still living in the Indian Ocean. Treasures This spectacular new gallery showcases the most exceptional objects and specimens from the Museum's collections. Fossil Marine Reptiles Learn what was going on in the oceans while the dinosaurs roamed the Earth.
Eating and drinking