Entertainment
TF2 Interactive| A Heavy's 2fort Adventure: START HERE
Medieval Update
member since June 14, 2010 upload thumbnail Trails (Move the mouse to draw across the screen.) Some experiments on the manipulation of curves. A particle is attached to the mouse, which create a fixed-length trail, which is smoothed using a Bezier spline.
The Processing Portfolio of Christophe Guebert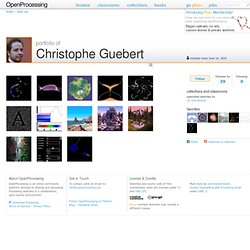 THE DEVIN'S ADVOCATE: WHY BREAKING DAWN MUST BE MADE INTO A MOVIE
bustygirlcomics.com
P o l a z z o ' s Hi-HO P a g e ! At one point, there was some dude who had a page of all the Hi-HO! animations. Then the page went down and I got sad.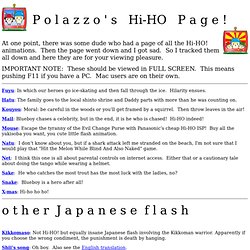 s Hi-HO! Page.  Hi-HO!
axe_in_my_head
Making a Frabjous
We spent this past weekend in Madera, California at the 2013 Central Valley FRC Regional , a FIRST robotics competition. We went with Firebird Robotics Team 3501 from Fremont High School, who we are mentoring and sponsoring. The challenge of this year's game, entitled Ultimate Ascent was to build a robot that could compete to score points on a team with two other robots by shooting frisbees into goals and climbing a pyramid structure while defending against an opposing alliance of three robots. The Firebirds named their frisbee shooting robot " Oddjob " after the James Bond villain who throws his bowler hat with lethal results.